20 Y/O Sentenced After Man Killed In Morrisons
1 February 2018, 13:15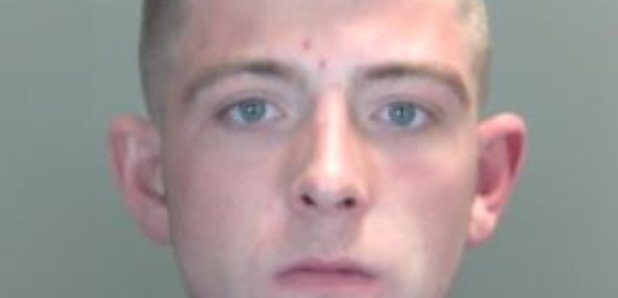 A 20-year-old who killed another man in a Wymondham supermarket has been sentenced to 11 years imprisonment.
Lee Monk, of Silfield Road, was sentenced at Norwich Crown Court today (Thursday 1 February 2018) after he was convicted of the manslaughter of Nick Rogers, who suffered a fatal head injury after being attacked in Morrison's in July last year.
Nick had gone to the supermarket with a friend where he had a chance encounter with Lee Monk. The pair, who had fallen out previously, became involved in verbal dispute near the checkouts, which quickly escalated into a fight.
CCTV shows Nick being punched, which resulted in him falling to the floor where he was kicked in the back of the head by Lee. Nick managed to get to his feet, only to stagger a short distance before collapsing and losing consciousness. Nick never regained consciousness and died the next day.
Monk, who had been charged with murder and assault, denied the offences but was convicted of manslaughter on 20 December following a three-week trial.
His uncle and co-defendant John Monk, 44 formerly of Albini Way, Wymondham, was accused of the same offences and acquitted on both counts.
During the hearing Nick's mother Sue Rogers made an emotional reading of her victim impact statement. She recalled taking Nick's brother and sister to see him in hospital. She said: "It was the most devastating thing I have ever had to do. They were so brave. It still breaks my heart seeing them with him, sobbing, holding his hands and stroking his face and telling him they loved him.
"That same day, as a family, we agreed to donate Nick's organs in a hope he could save someone else's life. I always thought that line about a mother 'should never outlive her children' was a bit of a cliché. Sadly, it turns out its true."
Addressing Monk in the dock she said: "You have ruined my life and have taken something from me I can never get back. You also have to live with that."
Judge Holt said he had seen the CCTV a number of times which showed fists "raining blows down on his [Nick Rogers] head".
He added: "What is clear is that when he was on the ground, he did not present a threat. You could have easily walked away, but you did not. You kicked him with the full force of your foot."
Judge Holt likened to the force used in the kick to that normally seen in rugby when converting a try.
Monk was sentenced to 11 years in a Young Offender's Institution and ordered to serve half before being released on licence.
Detective Chief Inspector Marie James, who led the investigation, said: "There has been some justice with the conviction and today's prison sentence, but as I said before, nothing will make things better for the family and friends of Nick, who still struggle to come to terms with his loss. Nick needlessly lost his life through an act of violence. Incidents involving levels of violence seen in this case have consequences for all involved."