350 Arrests In Drug Crackdown in Norfolk
15 December 2017, 07:22 | Updated: 15 December 2017, 07:23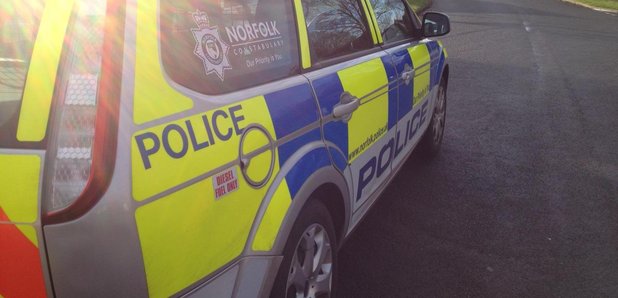 More than 350 people have been arrested in the last year thanks to Norfolk Constabulary's campaign targeting drug dealing in the county.
Norfolk Police launched Operation Gravity in December 2016 in response to an increase in violent crime associated with drug dealing and use.
The campaign has focussed on enforcement; targeting those criminals transporting drugs into Norfolk – known as County Lines - and partnership working to help identify those vulnerable to this type of crime.
Since the launch of Operation Gravity, officers from Norfolk Police have carried out a number of warrants and searches leading to the arrest of more than 350 people.
To date, 77 of those have been convicted in court resulting in a combined total of 70.4 years in prison.
Tens of thousands of pounds worth of heroin, crack cocaine and cash has been seized, along with 40 knives.
Assistant Chief Constable Paul Sanford said: "Over the last year Norfolk Constabulary has been focussed on disrupting and preventing County Lines drug dealing in our local towns and villages.
"By working with our neighbouring forces, the Metropolitan Police and local communities, we have been able to respond to reports of drug related crime and this has resulted in a huge number of arrests. However, we cannot be complacent and Operation Gravity will continue. We want to make Norfolk a hostile environment for those who think they can come into our county and deal drugs, and anyone caught breaking the law will be dealt with robustly."
As well as enforcement, a key part of tackling the issue of drug related crime in the county is focussing on those vulnerable members of our community and this is something ACC Sanford is keen to enhance.
He added: "We recognise that in order to break the cycle of drug crime we need to ensure those who use drugs or are at risk of being exploited by these criminals have access to the support services they need. We will continue to work with our partner agencies so that we can effectively identify those vulnerable members of our community and put appropriate preventative measures in place."
Officers from Norfolk Constabulary's Safer Schools Partnership have also played a role in preventing young people becoming involved county lines drug dealing. A play has toured 64 high schools across the county educating young people about the risks and consequences of drug crime. Officers have seen many cases within the last year where young people have been exploited and used to transport drugs. The performance explores these issues and also urges anyone who may know of someone at risk to come forward.
ACC Paul Sanford said: "I am very pleased with the success of Operation Gravity in the last year. We have seen a reduction in the level of the most serious violent crimes in the county and we know that our actions are disrupting drugs groups trying to establish themselves here.
"I would particularly like to thank the local community who have been extremely supportive of this campaign and I hope that our commitment over the past 12 months reassures the public that we will respond to any concerns of drug related crime and activity. The message is clear, we will not tolerate drug dealing Norfolk."
Norfolk PCC Lorne Green said: "I commend the Constabulary and partners for their on-going campaign to rid our county of this unacceptable behaviour and to protect vulnerable people who are being exploited by these criminals. 'Don't defy Gravity'."
Anyone with information about illegal drugs activity should contact Norfolk Constabulary on 101; however, if you have information but want to stay anonymous you can also contact independent charity Crimestoppers on 0800 555111.
Anyone needing help and support can also contact Norfolk Recovery Partnership (NRP) on 0300 7900 227. NRP provide confidential advice and treatment for adults with drug and alcohol problems, and is run by NSFT, The Matthew Project and The Rehabilitation for Addicted Prisoners Trust.