£5 Million For New Norwich FC Academy
27 March 2018, 16:15 | Updated: 27 March 2018, 16:17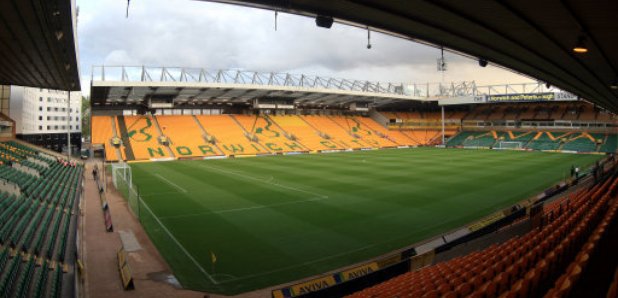 Norwich City's Canaries Bond has smashed its £3.5m target, with applications being received for the maximum raise limit of £5m, allowing the Club to go ahead with the construction of a state-of-the-art Academy.
The Canaries Bond, made available through the world's first sports investment platform, Tifosy, was last Wednesday offered to all those who had pre-registered for priority access, as well as club staff and partners, prior to the public launch which was due to take place on March 28th.
However, there has was such overwhelming demand that the Bond has been oversubscribed, with applications today reaching the maximum £5m threshold, so no further investment can be accepted.
A total of more than 700 supporters and investors have contributed to the Bond and the successful raise supports Norwich City's long-term strategy to produce more home-grown players, building a sustainable future for the Club while continuing to develop a first-team squad capable of being promoted to, and then remaining in, the Premier League.
The funds raised by the five-year bond will be ring-fenced to ensure they are invested in facilities at Colney Training Ground, with a new permanent base replacing the current and dated temporary structure. Maintaining the Academy's Category 1 status will enable the Club to attract the best young players in our region and beyond.
The project will include the installation of new pitches, the construction of a state-of-the-art building, with video editing suites, classrooms for Academy players and club offices, and new dressing rooms for all ages groups, linked to a purpose-built gym.
The Club's vision is to become an established Premier League club, driven by its proud, passionate community, and the Academy is being revamped under its new Manager Steve Weaver and Sporting Director Stuart Webber, with a brief to bring through more first-team players.
The Club's owners and directors announced their plans to invest in the bond, which was presented to 200 club partners at Carrow Road earlier this month. Supporters were given until March 21st to pre-register for the Bond.
Norwich City Managing Director Steve Stone said:
"When we were initially looking at the concept of a Canaries Bond I was confident we would achieve our target of £3.5m, but I did not anticipate the level of demand that we have experienced to reach our maximum investment of £5m, with more than 700 investors backing the Bond.
"This fantastic level of additional support will allow us to further enhance the fitness, educational and analytical facilities in the Academy itself, as well as significantly improving facilities for visitors to Colney, whether that be Academy players' families or spectators watching Academy matches. This is a vital part of our wider strategy for the Club in the seasons ahead.
"We've capped the Bond at £5m in order to sensibly manage our repayment commitments to investors. We appreciate that some fans will be disappointed the Bond has closed before they had a chance to invest and we will be announcing further ways in which our great fans can lend their support to our Academy in the near future.
"We'd like to thank Tifosy for their excellent support and professionalism in helping to make this Bond such a success - and of course all of the investors for their faith in our Club."