A level results in Norfolk and Suffolk
16 August 2018, 11:33 | Updated: 16 August 2018, 12:24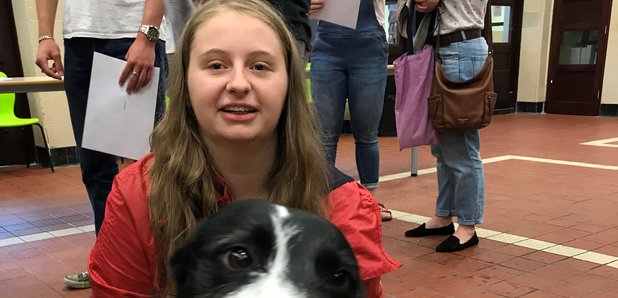 Norfolk County Council's saying congratulations to A level students across the county who are receiving their results today.
Cllr Penny Carpenter, Chairman of Norfolk County Council's Children's Services Committee, said: "A lot of hard work has gone in to get these students to this day, not only by them but also by staff at their schools and sixth forms, and their families.
"It's an exciting time for those who have got into the university of their choice, while others may have achieved less than they had hoped. If so, there are plenty of other opportunities in studying, training, apprenticeships or working, so I would encourage everyone to be positive and take advantage of all the advice that is out there.
"We aspire for the best for students across Norfolk and wish them well as they move on to a new chapter in their lives."
One in four grades across the country - were either an A of A* this year - the highest proportion for six years.
The number of students accepted on university degree courses has fallen slightly though.
The King Edward the Sixth School in Bury St Edmunds has revealed more than half of grades achieved by its pupils were a B or better!