Amazing Tribute For Leiston Great-Grandmother
6 July 2015, 12:39 | Updated: 6 July 2015, 12:43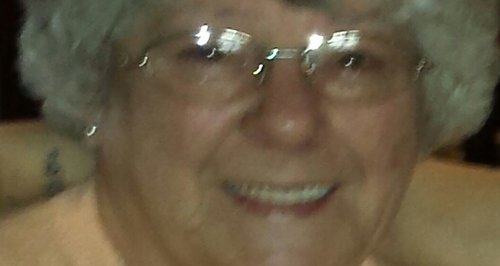 An amazing tribute's been released for a 82-year-old woman who died in a crash in Woodbridge last week.
An amazing tribute's been released for a 82-year-old woman who died in a crash in Woodbridge last week.

Police were called just after 2pm on Wednesday 1st July, to a crash between a car and female pedestrian in New Street.

Joy Poppy, from Leiston, was taken to Ipswich Hospital where she sadly died a short while later.

Mrs Poppy's family have released the following tribute :

"Mother's been and done it!" the text said. "Done what?" was the reply. "She's had a tattoo for her 80th birthday and she is so pleased with it she wants more." She went on to have three more. That was Joy - full of life, big hearted, generous, mischievous, humbling, proud, vivacious and always game for a laugh.

With four children, ten grandchildren and three great-grandchildren, Joy certainly wasn't the regular OAP and never ceased to surprise her husband George, even after 35 years together. With her life-long friend Greta there were regular trips to Lowestoft on the bus and little shopping trips with George or family members. She loved to get out and about, seeking out new places to visit, shop and eat. "We are off on another adventure George" she would say, "see you when I get back". He would be waiting to hear all about her day on her return, chuckling at her antics.

You could be sure Joy would be perfectly 'turned out'. Beautifully groomed, bejewelled, colour co-ordinated, painted nails and matching handbag and shoes. There were memorable times spent at The Homeguard Club with dear friends and family. Everybody who knew her adored her. "Use it, or lose it" was her response to being told to slow down and take it easy.

She was taken from us so suddenly and so tragically on the 1st July. So many people in Woodbridge that day tried hard to save her precious life, especially the nurse from the local surgery whose actions were highly praised when Joy reached the hospital. The family would like to pass on their heartfelt thanks to everyone who phoned the emergency services, waited around in the searing heat to give statements and who were so patient in the chaos and disruption.

Joy wasn't quite ready to leave this world; she had a couple of things left on her bucket list - one being a fast trip on a three-wheeled motorbike! We know she would have been thankful nobody else was hurt that fateful day. She will be in heaven with the angels, looking down on us and saying "I thought you were going to make a water feature of me." God bless that lovely lady, nobody can replace her.