Ambulance Service "Requires Improvement"
9 August 2016, 07:25 | Updated: 9 August 2016, 09:51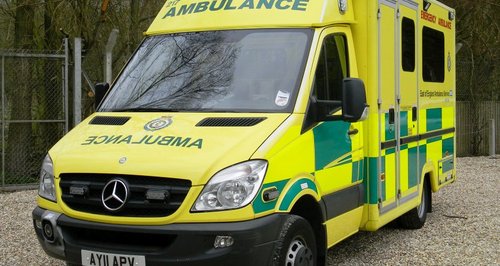 The health watchdog has told the East of England Ambulance Service it "requires improvement" in its latest report.
The Care Quality Commission inspected the trust in April and found it was still under "significant pressure".
It says it "was failing to meet performance standards and targets for response to emergency calls", while resources were "frequently unavailable as they were unable to hand over patients to acute providers in a timely way".
The CQC also said that while new strategies to address concerns over staffing levels had been developed, they "were yet to reach fruition".
It also found "there were low levels of mandatory training and many staff were not equipped with the skills to care for people living with dementia and mental health problems and a poor knowledge of the Mental Capacity Act 2005".
However, it did rate the trust as "outstanding" for the level of care it gives and said "all staff were passionate about providing the best possible service to patients.
"We consistently observed staff to be caring and compassionate and concerned for the welfare of patients".
It also said "the emergency operations centres were recruiting clinical staff into 'clinical hubs' to dramatically improve the number of patients treated over the telephone or signposted to more appropriate services".
Robert Morton Chief Executive at the East of England Ambulance Service NHS Trust (EEAST), said: "I want to pay tribute to our staff and volunteers and I am absolutely delighted that this report recognises the outstanding care we provide to patients, day in day out.
"It is a testament to all of our staff and volunteers whom provide care to patients, whether on the road or over the phone, that we are the only ambulance service to get an outstanding rating."
Robert continued: "We have made huge steps forward over the last year and this progress is reflected in the report.
"We know we have more work to do, to move us from 'requires improvement' to 'good', and we have in place a plan to address the points raised by the CQC.
"The report identifies the need to increase our staffing levels so that we can respond to the increases in demand we are seeing, achieve national targets and meet the expectations of our patients, commissioners and regulators. We continue to work with our commissioners and the NHS to discuss and address this issue."