Ambulance Trust Bid For £40m Building Resus Money
15 July 2018, 12:00 | Updated: 15 July 2018, 12:07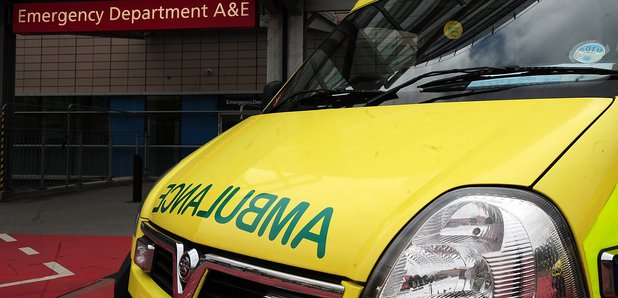 The East of England Ambulance service says they've made yet another bid to help transform the ambulance service estates - this time, aiming for nearly £40m of Government funding.
Outdated buildings will be replaced at Ipswich, Barton Mills and Bury St Edmunds in Suffolk, King's Lynn in Norfolk, Cambridge and Huntingdon in Cambridgeshire, Colchester, Harlow and Basildon in Essex, and Bedford.

The £38.6m capital bid comes a week after we learnt we'll be receiving £6.5m in capital funding for 10 sites to support crews get back onto the road more.
That bid was specifically for short term plans that would be in place before winter this year, which is traditionally the busiest time for the NHS.

If successful, the latest financial bid would mean these other sites would be completely overhauled during 2020/21. There's already been a commitment to redeveloping the Ipswich site using previous funds, so this extra money will mean other sites would also get the go ahead more quickly.

Wayne Bartlett-Syree, EEAST's Director of Sustainability and Transformation, said:
"Importantly, if we were successful, we would be able to have staff rest, welfare, training and development facilities all in one place to support our hardworking crews.

The bid provides for a two-acre site with a 1,200m2 building to accommodate ambulance crews and vehicles. Each site would have an improved vehicle maintenance workshop and an area to wash and restock ambulances and cars.

We are expecting to hear at the end of the year if our bid has been accepted. If we do not get it, we will continue to enact this plan to put in new buildings, however it will be at a much slower pace."

Ed Garratt, Chief Officer for Ipswich and East Suffolk Clinical Commissioning Group, the lead commissioner for the ambulance services, said:
"We have supported this bid as we know that improved facilities will directly support better patient care. It will mean crews can get back onto the road as quickly as possible and boost crews welfare – which has a direct link to patient care too."
MORE ABOUT THE ALREADY SUCCESSFUL £6.5m BID
The funding will be used to:

To support the services estate transformation plan to create a network of modern hubs and community ambulance stations across the region.
To invest in their Make-Ready model and facilities, where ambulances and response cars are cleaned, prepared and stocked for front-line duties.
The ten sites identified in the region that will be updated include:

• Chelmsford
• Great Yarmouth;
• Hemel Hempstead;
• King's Lynn;
• Luton;
• Norwich;
• Peterborough;
• Southend;
• Stevenage; and
• Watford.

The changes will be made by this winter.