Area Size Of 4,000 Rugby Pitches To Be Protected In Suffolk
26 January 2018, 07:13 | Updated: 26 January 2018, 07:23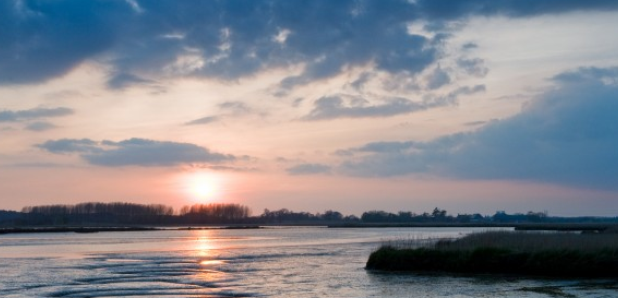 An area in Suffolk that's the size of 4 thousand rugby pitches could soon be protected.
With its striking coastal scenery, dense forests and picturesque shingle beaches, the area is already renowned for its stunning landscapes - and today a consultation opens to seek views from the public and local authorities on whether the AONB should be extended further south and into Essex.

The extension would include the Stour Estuary and its valley slopes, as well as a number of tributary valleys on the Shotley Peninsula. Located close to Ipswich in South Suffolk, and between Manningtree and Harwich in North Essex, 3,793 extra hectares have been proposed as an AONB. These specially protected areas are some of England's most cherished landscapes, given special conservation status for their outstanding natural value.

Andrew Sells, Chairman of Natural England, said: "The landscapes spanning Suffolk and Essex are undoubtedly some of the most spectacular in the country, treasured by locals and visitors alike. This is a great opportunity to consider their natural and cultural richness and whether they merit new areas receiving the protection of AONB status.

"We welcome this consultation and are eager for the public and local authorities to share their views."

Councillor David Wood, Chair of the Suffolk Coast & Heaths Area of Outstanding Natural Beauty (AONB) Partnership, said: "The AONB Partnership is pleased that the Natural England Board has approved the proposal for the boundary extension and welcomes the next stage of the review and the consultation. I urge everyone to take the time to respond to the consultation.

"I would encourage you to find out more about the proposals at 'drop-in' events being organised by Natural England and to ask questions of its project team before you submit a response to the consultation. Our ambition to include this new area into national designation will bring new opportunities for conserving and enhancing our outstanding landscape and collaborating with the vibrant communities within it."

Consultees can respond using an online consultation platform, or by requesting a consultation pack from Natural England.

This consultation will run until 20 April 2018.