Armistice Day Exhibition At Norwich Castle
19 October 2018, 16:01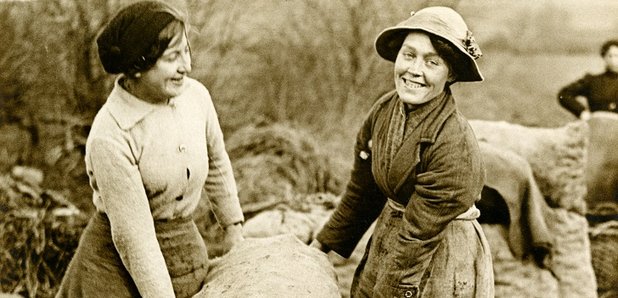 An exhibition's opening tomorrow at Norwich Castle to tell us more about the impact World War ONE had on Norfolk.


Armistice; Legacy of the Great War in Norfolk, is a major centenary exhibition which will explore the physical impact on the county - coastal defences, changes in agriculture and industrial transformation - alongside the stories of communities and individuals whose lives were transformed by the War.

Supported by the National Lottery through the Heritage Lottery Fund (HLF), the exhibition will provide a fitting finale to four years of commemorations. It is the culmination of a huge amount of research by individuals, local history societies and museums around the county, and will put the national story into local context providing an opportunity to discover the particular impact of the War on Norfolk in a varied and thought-provoking way.

The First World War was unprecedented in its scale and impact, affecting every aspect of public and private life. By 1917 the primary YMCA centre in Norwich at St Andrews Hall which offered hospitality to servicemen was being used by 20,000 soldiers a week. There were over sixty auxiliary hospitals and forty airfields around the country. Norfolk suffered the first sea bombardment and the first fatal Zeppelin air raid of the War. The county's women were called on to work in factories and on the land in great numbers, sparking a profound social change in attitudes around what constituted 'a woman's work'. The fishing industry was severely disrupted by U-boats and mines, and many trawlermen were part of the Naval Reserve. Over 14,000 men of the county did not return, and many more came back injured or forever changed by their experiences.

The exhibition represents a huge community effort, as Kate Thaxton, exhibition curator and Curator of the Royal Norfolk Regimental Collections, explains: "We are thrilled to be able to show the results of extensive research over the past five years into the Great War and Norfolk. We have a team of 24 volunteers who've worked tirelessly on a range of research activity including scanning, recording, cataloguing and writing up, discovering in the process a great deal of new material. They've worked on creating a database of hospitals, airfields and coastal defences from which we've been able to create an interactive map for the exhibition, transcription of the unique Casualty Book, and the sourcing of countless photographs, as well as providing expert advice on a range of subjects. Thanks to their efforts we now understand the Great War's impact on Norfolk in greater depth than ever before. We are very grateful to them and look forward to sharing the fruits of their fascinating work with visitors."

The exhibition is supported by the Royal British Legion and SSAFA and has been funded through the Heritage Lottery Fund, Norwich Town Close Estates Charity, The Worshipful Company of Dyers and Norfolk Arts Service.
PIC: Members of the Women's Land Army at Mr J Thistleton Smith's farm at West Barsham © Norfolk Museums Service