Army Captain Jailed For Death Of Norfolk Man
3 June 2015, 17:12 | Updated: 3 June 2015, 17:15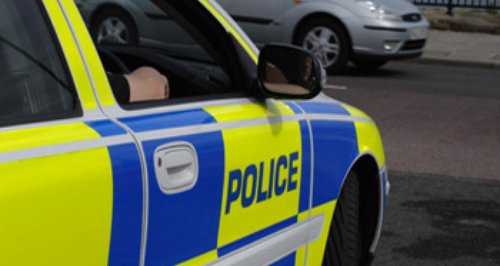 A female soldier who served in Afganistan's been jailed for killing a hitch-hiker while using her phone to search for hotels in Switzerland.
31 year old Captain Alison Dray from Kent, was found to have used her iPhone 'extensively' in the moments before the crash, when she mounted the kerb and killed unemployed Ashley Taylor, 32, on January 8 last year.
Mr Taylor's mother, Jane, told of her pain in a victim impact statement, describing her son from Watton as having a ``heart of gold''.
``He is on my mind every single day, it doesn't get better for me in fact it's getting harder, if anything,'' she added.
Now Dray's army career hangs in the balance.
The 31-year-old is the only female British bomb disposal expert to complete a full tour of Afghanistan
She defused more than 60 bombs during her servicem and was given a Queen's commendation for her work.
But she's now been jailed for 9 months after admitting causing death by dangerous driving.
Investigating officer, PC Charlie Savage, from the Serious Collision Investigation Team, said: "We were able to obtain data from Dray's mobile phone which revealed she had been accessing webpages for a hotel in Switzerland and had also taken a screenshot of one of those pages immediately prior to the crash.
"I'm simply astonished that people would risk their lives and those of others to look up hotels while driving. Using your mobile phone for anything be it phone calls, texts, social media and website access, is an offence and extremely dangerous, proved by this incident.
"At 50mph you travel a distance of 100metres in five seconds; so looking at your phone even for short period means your eyes are off the road for a considerable amount of time.
"You can't second guess the actions of other road users and therefore need to be alert and concentrating 100% to be in a position to deal with the unexpected.
"Two lives have been shattered by this case; Mr Taylor's life has been cut short while Dray's promising career in the Army hangs in the balance as a result of poor decision making. Hopefully this sentence sends a clear message to motorists that using a mobile behind the wheel simply isn't worth the risk."