Black Cats Are Forever - Not Just Hallowe'en
31 October 2018, 16:27 | Updated: 31 October 2018, 16:29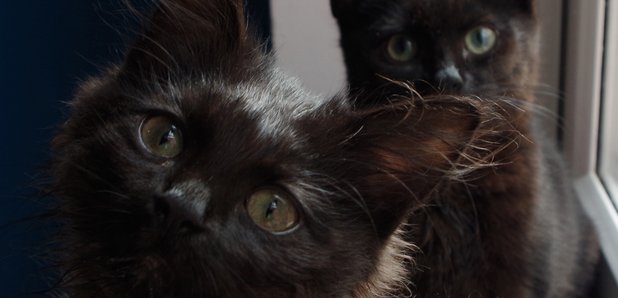 Today, on Hallowe'en, black cats might be really popular. Some of us might even be dressing up as one later for a bit of trick or treating...
But their spooky connection can have an unwanted side effect for the felines, making it harder for them to find a loving home.

Figures from the RSPCA show that it takes on average thirty days re-home a black cat. Due to latent superstition, studies have shown that they are much less likely to be adopted compared with other fur colours.

Molly Farrar, from Feline Care Cat Rescue in East Harling, told Heart "People that come looking to adopt from us say 'oh, but we don't want a black cat'... they've already decided before they get here what they don't want. Black cats aren't as popular because they don't take good selfies, which sounds ridiculous to us.

"It always makes me feel very sad when people put older black cats on our waiting list - their chances are that little bit slimmer no matter how lovely they are as a personality."

Some shelters will not adopt-out a black cat immediately before Halloween, after people have been known to use them as "living decorations" for the time of the year, before abandoning them.