Body Found In Search For Missing Diss Couple
4 June 2016, 06:57 | Updated: 4 June 2016, 10:02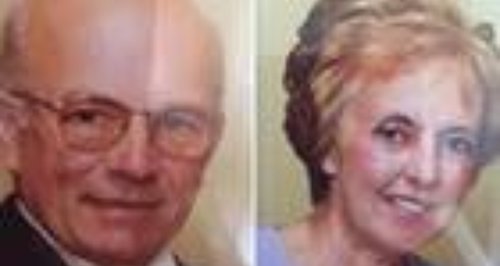 Police investigating the disappearance of a couple near Diss say they have found a body in woodland close to their home.
75 year-old Peter Stuart and his 69 year-old wife Sylvia were reported missing at around 7.15am yesterday by a woman concerned for their welfare.
The couple had not bee seen since last Saturday (28 May).
Suffolk Police started searches at their home on Mill Lane in Weybread.
Officer says they expanded their search yesterday afternoon to the area surrounding the property and found a body at around 7.15pm.
The death is being treated as suspicious and the area has been cordoned off.
Detective Chief Superintendent Simon Parkes said; "While the body is still to be formally identified, we have spoken to Mr and Mrs Stuart's next of kin.
"We will be working to gather evidence at the scene and through further enquiries.
"We would ask anyone who may have been in the area over the past seven days to get in touch with us immediately, as you may have information that can help."

Police are asking anyone who may be able to assist to call Suffolk Police on either 01473 782000 or 101, quoting CAD number 49 of today, Friday 3 June.