Bonfire Advice From Ipswich's Hedgehog Officer
3 November 2018, 08:26 | Updated: 3 November 2018, 08:28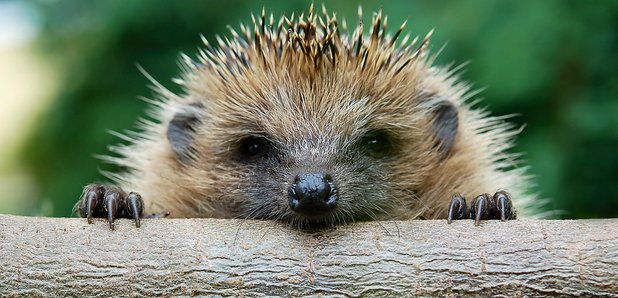 As we head out to bonfire events and firework displays across Norfolk and Suffolk later, we're being asked to spare a thought for our prickly hedgehog friends.
Ipswich's Hedgehog Officer, Ali North, told Heart "Unfortunately bonfires do look like very attractive nesting sites and (hedgehogs) do look for areas that are nice and structured and will hold all of their leaves in place."
The British Hedgehog Preservation Society (BHPS) is advising us to only build our bonfires on the day they are going to be lit.
Ali added: "It's also advised you try and light the bonfire from one side, at least then, they may have a chance of crawling out... but the problem with hedhehogs in this scenario is that they don't have a flight reflex so they're more likely to curl up in a ball."
As hedgehogs tend to hide in the centre and bottom two feet of the bonfire, it's also advised to check before lighting the bonfire by gently lifting sections with a pole or broom.
Using a torch can also help and you can listen out for a hissing sound, as this is the noise hedgehogs make when disturbed.