Calls for bouncy inflatables ban
2 July 2018, 08:14 | Updated: 2 July 2018, 10:30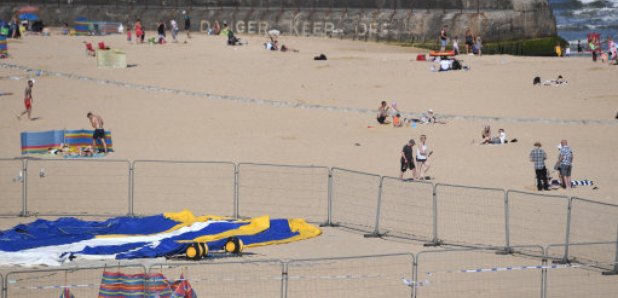 There are calls for bouncy inflatables in public areas to be temporarily banned after the death of a young girl who was playing on one in Norfolk.
She was killed yesterday morning after being thrown from an inflatable on Gorleston beach.
According to some eyewitness accounts the inflatable trampoline exploded, flinging the girl into the air.
Lifeboat crews and nearby witnesses battled in vain to save her, before she died in the James Paget Hospital.
A joint investigation between the Health and Safety Executive (HSE), local authority and police has been launched.
Robert Halfon, the Conservative MP for Harlow, Essex - where seven-year-old Summer Grant was killed when a bouncy castle blew free from its moorings in 2016 - wants politicians to consider a temporary ban.
He tweeted on Sunday evening: "After two horrific tragedies, Government need to look at update of regulations and inspection regime and consider a temporary ban on bouncy castles in public areas until we can be sure that they are safe."
Mr Halfon has written to the speaker of the House of Commons requesting an urgent question on the matter on Monday.