Calls for inquiry into mental health service
29 November 2018, 05:09 | Updated: 29 November 2018, 05:12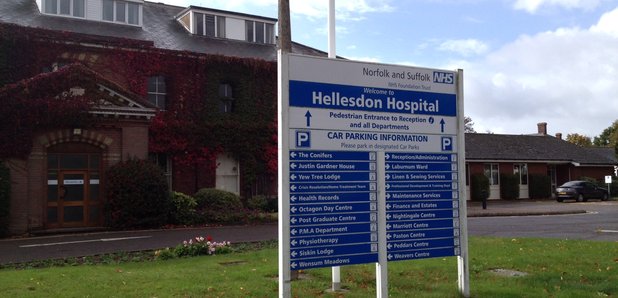 Mental health campaigners are calling for a public inquiry into the failure of Norfolk and Suffolk's mental health trust.
Yesterday, inspectors from the Care Quality Commission announced that Norfolk and Suffolk NHS Foundation Trust would have to remain in special measures, after failing to improve on its overall rating of 'Inadequate'.
But it's not just the Trust's management that have come in for criticism.
"I think there are serious questions for all of Norfolk and Suffolk's MPs as well, but in particular those that were elected before 2015," campaigner Emma Corlett told Heart.
"In January 2013 we wrote to every MP in Norfolk raising concerns about the lack of beds and patient safety.
"And in April 2014 the local mental health campaign wrote to every MP in Norfolk and Suffolk again raising safety concerns.
"We didn't get any response to that, nobody seemed to act.
"To me, this is a failure of the entire system.
"All of the warning signs were there, and they were there very clearly.
"People were told face-to-face, it was put in black and white and they have all failed to act.
"This is an absolute disgrace, and I really think at some point there needs to be a public inquiry so that everybody's role in this can be perfectly understood.
"Because the one thing that is absolutely certain is that it is not the fault of frontline staff, and it is certainly not the fault of patients or their families."
A CQC report about the Trust, published yesterday, said it was under-staffed, some wards were found to be unsafe, and there were instances of people with "significant needs" being denied a service.
Trust chief executive Antek Lejk said action is being taken to address concerns.
"Our priorities now will be to resolve ongoing issues around access to services, waiting lists, care planning and staffing levels, while also making sure we have the right systems in place to ensure patient safety at all times," he said.
"Such wide-scale transformation will take time and will not always be smooth, but we remain committed to making the necessary changes in the right way so that we can ensure our services provide safe, effective care for everyone in Norfolk and Suffolk."