Cash Boost For Anglian Coastline
3 April 2017, 08:36 | Updated: 3 April 2017, 08:41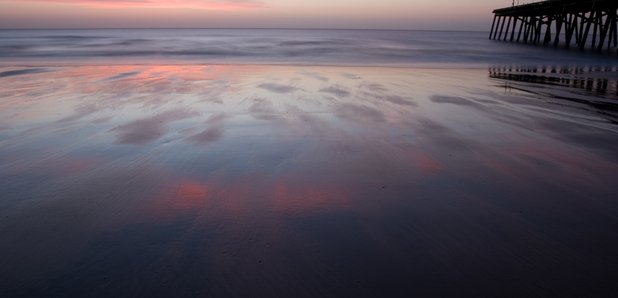 Coastal communities in the East of England are set to benefit from over £2.3 million.
Piers, promenades and coastal paths are among over a dozen exciting new projects set to create new jobs, attract tourists and boost economic growth for their local areas.
This latest investment is part of a wider £40 million fund, supporting over 30 projects up and down the coast. It delivers on the government's manifesto commitment to support our fishing and coastal communities, and create an economy that works for everyone.
The funding is helping coastal tourism regain its position as England's largest holiday sector. With one third of all domestic overnight trips made to the coast, coastal tourism is now worth £8 billion to the economy each year.
Communities Secretary Sajid Javid said:
"We're backing the Great British Coast with £40 million to create new jobs, boost economic growth and increase tourism.
"There's a range of exciting projects set to benefit along the Norfolk and Suffolk coastline, from restoring Lowestoft's seafront promenade to the regeneration of Ipswich waterfront gateway.
"This new funding will help attract even more tourists to the East coast and help our seaside towns and coastal areas thrive.
The projects along the East coast receiving funding are:
- Lowestoft Seafront Promenade - the seafront promenade on Britain's most easterly point will be transformed into a visitor destination that celebrates its cultural heritage and location.
- Ipswich Town Centre - £750,000 will be invested in a £7.8 million scheme to regenerate and enhance Ipswich Town Centre and Waterfront Gateway, including St Peter's Dock.
- West Norfolk Coastal Corridor - to promote the area's unique cultural heritage, walking and cycling trails will be improved, as well as work to help local businesses to enhance their digital skills.
- West Maltings, Norfolk - a dilapidated Maltings building will become a new heritage and learning centre, with a theatre and community space.