CCTV Released After Ipswich Screwdriver Robbery
19 December 2015, 06:08 | Updated: 19 December 2015, 06:10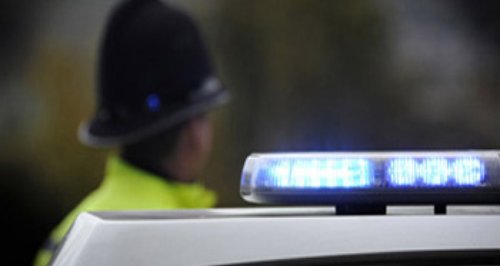 CCTV has been released of a man police want to speak to after someone robbed a shop in Ipswich armed with a screwdriver.
A men went into a shop on St Johns Road at around 6pm on Thursday, 3 December.

Suffolk Police said: "A man has entered the shop, approached the shop assistant at the till and made threats with a screwdriver.

"The offender then leaned over and took an amount of cash from the till. He then ran out of the shop towards Tokio Road.

"The offender is described as a white man, aged between 30 to 40-year-old, of a medium build, over 6 foot tall, had a stubbly auburn coloured beard and was wearing a grey three-quarter length woollen coat, dark coloured trousers and grey coloured canvas shoes.

"Anyone who can identify the man in the image or footage or has any information relating to this crime should contact Ipswich CID quoting 37/19000/15 on 101 or Crimestoppers anonymously on 0800 555111".