Colman's Factory In Norwich Set To Close In 2019
4 January 2018, 16:00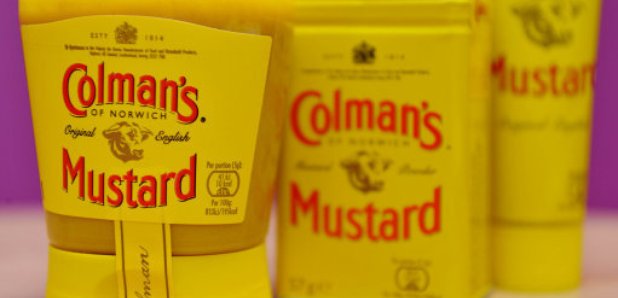 The Colman's Mustard site in Norwich is set to close by the end of next year, affecting 113 jobs there.
However, Unilever, who own the company, said it will protect the historic link between the city and Colman's by retaining production of mustard powder, the mustard milling process and mint processing in a new facility in the area. This new facility will create around 25 new roles.
Manufacturing of other products will move to other sites in the UK, mainly at Burton upon Trent, while other work will move to Germany.
Unilever released the following statement:
Following Britvic's decision to close its Norwich factory on our shared site, which has serious implications for Unilever, we have announced the outcome of a review of our manufacturing at the site."
"Under the proposals which we have shared with our employees, Unilever's Norwich factory, where we make Colman's products, would unfortunately close at the end of 2019, with a phased transfer of production likely to begin in 2018.
"We will protect the historic link between Colman's and Norwich by retaining the production and packing of Colman's mustard powder, the historic mustard milling process, and mint processing in a new state-of-the-art facility in the Norwich area, created through a new long-term partnership with a consortium of local farmers, backed by significant investment from Unilever. We will also continue to source our mint and mustard locally as we have for generations.
"Manufacturing of the vast majority of the other products is planned to move to other sites in the UK, predominantly Burton upon Trent, home of Marmite and Bovril, reaffirming our commitment to UK food manufacturing. The packing of dry sauces will be absorbed by existing production lines and existing employees at a Unilever factory in Germany, which already makes the dry sauce mix.
"The review concluded that the proposals announced today represent the best long-term solution for Unilever, while protecting the link between Colman's and Norwich.
"Unilever will now continue consultation on the proposals with our Norwich employees and their representatives. These proposals will impact on 113 jobs in Norwich. Around 40 roles will transfer to Burton. We expect that the new milling facility near Norwich will create around 25 jobs.
"We recognise that these proposals will be difficult news for our Norwich employees, their families, and the whole community in Norwich. We are committed to supporting our employees during this difficult time. We will also offer all employees whose roles would be affected by the proposals a package of support, including redeployment opportunities at other sites, and services to help people find new employment."
Meanwhile, Unite national officer Rhys McCarthy, said: "It is a devastating day for Norwich that the production of Colman's Mustard will cease production in 2019, ending a tradition stretching back two centuries.
"We are urging Unilever to look again at its business case for closure. The decision last month by Britvic to close its half of the site, which produces its Robinsons and Fruit Shoot brands, was unhelpful for the future of Colman's Mustard in Norwich – but we still don't believe that closure is the only option for the dedicated workforce.
"In terms of job opportunities, it is a curate's egg as there will be new jobs being created at the new milling facility in Norfolk and also at Burton on Trent. There will be no redundancies in Norwich before September this year.
"Our aim during the consultation period will be to retain as many skilled jobs as possible within Unilever and that there should be no compulsory redundancies.
"Unite is giving maximum support to our members at both Britvic and Unilever during this difficult time for them and their families."