Colman's Norwich Factory To Close Next Year
28 March 2018, 17:22 | Updated: 28 March 2018, 17:25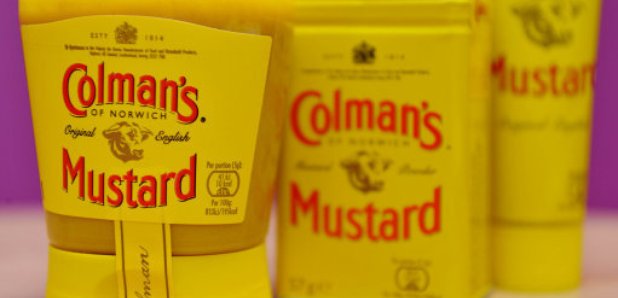 It's been confirmed that Comlans will close it's norwich factory at the end of next year.
Following Britvic's decision to close its Norwich factory on the same site last year, Unilever announced proposals in January to close their Colman's factory as well at the end of 2019. The plans were subject to consultation with Norwich employees and their representatives.
But today they've said the first phase of the consultation process has now been completed and those proposals to close the Norwich factory will now go ahead.
There will be a phased transfer of production from Norwich, starting this autumn and until the end of 2019, during which the manufacturing of the vast majority of products will move to the Unilever factory in Burton upon Trent.
Today's announcement impacts 113 jobs in Norwich, which are now at risk of redundancy, while around 40 roles will transfer to Burton.
However, the production and packing of Colman's mustard powder, the mustard milling process and mint processing will continue in the Norwich area at a new state-of-the-art facility, which Unilever expect will create around 25 jobs.
Jon Strachan, VP Supply Chain, Unilever UK & Ireland, said:
"We have confirmed today that our Norwich factory will close at the end of 2019. This follows Britvic's decision last year that it will close its factory on our shared site.
"We appreciate this is very difficult news for our employees and their families, and we would like to thank everyone for their commitment and contribution to our business over many years in Norwich.
"The proposals we are now moving forward with represent the best long-term solution for Colman's production in the UK, whilst preserving the historic link with Norwich.
"We believe in doing the right thing for our people and are committed to treating them with fairness and respect. We will be offering employees who are affected a comprehensive package of support, including discussing redeployment opportunities at other sites and providing services to help people find new employment."