Corrie McKeague: Hopes For 'Fresh Info'
21 September 2017, 14:38 | Updated: 21 September 2017, 14:53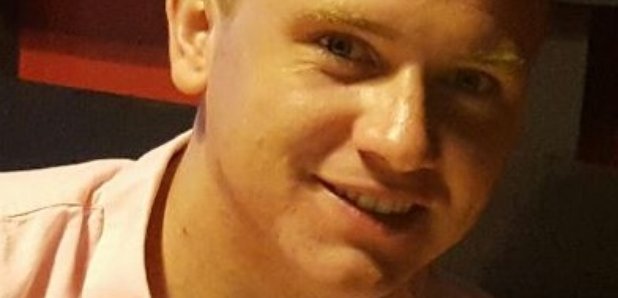 Almost a year since RAF serviceman Corrie McKeague vanished, Suffolk Police have admitted they never thought they'd have failed to find him by now.
They say the search remains an active investigation and this weekend they'll be in Bury St Edmunds - where he was on a night out before he disappeared on Saturday 24th September 2016.

It is hoped the officers' presence might jog someone's memory and lead to fresh information and new lines of inquiry.
A police pod will be present in the town centre where Brentgovel Street meets Risbygate Street opposite 'The Grapes' public house. This will be staffed from 9pm (Fri 22 Sept) to 4am (Sat 23 Sept), 9am to 5pm (Sat 23 Sept) and from midday (Sun 24 Sept).
Detective Superintendent Katie Elliott said: "Our thoughts are with Corrie's family and friends 12 months on from his disappearance. It is fair to say that a year on from him going missing, we never thought we would be in this position of not yet locating Corrie or establishing exactly what happened to him. We have always wanted to provide answers to Corrie's family about what happened to him.
"The search for Corrie remains an active investigation.
"We would appeal directly to the public who were out in Bury St Edmunds exactly 12 months ago on the night he went missing and maybe a year on are once again back in the town centre this weekend.
"We would ask the public to call us if they have fresh information that may be of benefit to the investigation. We have deliberately placed the police pod on Brentgovel Street as we know this is the route Corrie took on that evening and hope our presence will jog someone's memory.
"As we said in July the fact that Corrie wasn't found at the landfill site during our extensive search remains bitterly disappointing to us. We had compelling information that directed us to this particular area of the landfill site.
"The investigation has been a detailed and methodical one to date and this will continue in the weeks ahead. The East Midlands Special Operations Unit has been commissioned to conduct a detailed review of the investigation to date. The aim of the review is to assist in identifying whether there are any lines of inquiry that could lead to information that would locate Corrie. The review is progressing well and is due to be completed in the next few weeks.
"If it should reveal further lines of enquiry that will help police find Corrie the force will pursue them vigorously."
Anyone with information is asked to contact the Major Investigation Team at Suffolk police on 01473 782019 or 101.