Dedicated mental health service for rough sleepers
19 July 2018, 08:35 | Updated: 19 July 2018, 08:44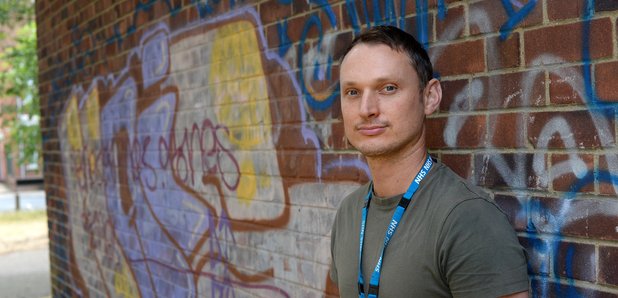 A mental health service dedicated to rough sleepers in Suffolk is being tried out.
Norfolk and Suffolk NHS Foundation Trust (NSFT) has launched a year-long pilot to provide rough sleepers in the Ipswich and Suffolk Coastal areas with dedicated mental health assessment and short-term interventions.
The new initiative will see Senior Mental Health Practitioner Jonathan Dickson work with the Rough Sleeping Project to engage with people who are currently not accessing mental health services, with the aim of getting them help to address underlying mental health conditions.
The pilot began at the start of this month.
"I have always been very keen on working with the most disadvantaged, marginalised and hardest to engage people in our community, which is why I applied for this job," said Jonathan, who moved to the role from NSFT's Access and Assessment Team.
"Many rough sleepers tend to bounce around between different services. They can be very complex, chaotic and spend a lot of time in crisis. This means they could be seen by a variety of different teams without really engaging with any service on an ongoing basis.
"My aim is to help get them into mainstream services, or to offer support and guidance to the teams already working with this client group. I will also be trying to build up trust with individuals and break down the barriers which currently exist so that individuals and services can work together more effectively.
"Although the role will be challenging, it also has the potential to make a real difference to people's health and wellbeing, which in turn could reduce the numbers sleeping rough by helping them into stable, permanent homes or by preventing them from rough sleeping in the first place."
A similar scheme is due to launch in west Suffolk within the next few months, once recruitment has taken place.
Caption: Jonathan Dickson, Senior Mental Health Practitioner with NSFT, who is leading a new project to improve access to mental healthcare for rough sleepers.