Disabled woman calls for Norwich metalworkers' help
30 August 2018, 07:08 | Updated: 30 August 2018, 07:16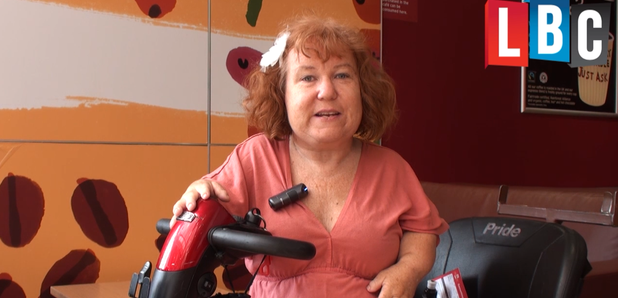 A disabled comedian from Norwich is asking for help from local metalworkers, after an integral part of her mobility scooter was lost during a Ryanair flight.
After waiting for around two hours to get her mobility scooter from the plane, Tanyalee Davis found her custom-made metal rack to carry her luggage was missing.
The rack allows her to travel independently.
Tanyalee says Ryanair have told her to buy a replacement - but that isn't easy because the piece is specially made for her scooter model.
"All this runaround from Ryanair and Stansted Airport is just making me so frustrated," she told Heart.
"And my anxiety levels are at the top right now, because I'm leaving on Friday and I'm not sure how I'm going to check my bags with me.
"I'm not even sure about getting another one made, I don't even know where to go.
"I'm hoping that somebody in Norwich or Norfolk that does metalworks stuff would be able to help us out, because it would need to be measured to the specs of the scooter."
Ryanair has referred the matter to the wheelchair services at the airports involved.