Dozens Of Rape Victims In Suffolk Supported By Charity
10 January 2018, 07:37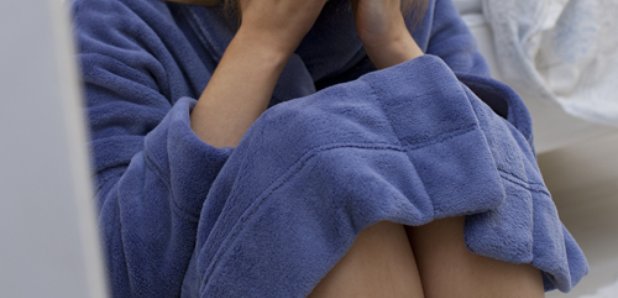 More than 250 victims of rape or sexual sexual abuse have been supported by a charity in Suffolk in just 6 months.
Suffolk Rape Crisis provides invaluable support to victims of rape, childhood abuse and sexual violence right across the county.
The service, which empowers women and girls to recover and help them to maintain control of their lives, has been made possible by a grant of £50,000 from Suffolk's Police and Crime Commissioner's Victims Service Grant fund.

The PCC's funding, which was allocated at the beginning of this financial year allows Suffolk Rape Crisis to provide a helpline, which is staffed by volunteers two evenings a week. The funding also supports organisational core costs enabling the service to continue to develop and deliver its counselling, help-line and drop-in services. In the first six months of the funding period, more than 250 people have been supported by Suffolk Rape Crisis either face-to-face or via the helpline.

Since receiving funding, Suffolk Rape Crisis has appointed eleven new counsellors. They currently support 61 counselling clients and provide evening sessions in Bury St Edmunds, Ipswich and Lowestoft support for those that are working during the day. Support to those in more rural locations have included counselling for clients in Brandon and in Stowmarket.
"Victims of sexual crime need very specialist and sensitive support," said Police and Crime Commissioner, Tim Passmore. "The work being carried out in the county is exemplary but resources are woefully inadequate so I am very pleased to support this valuable work."
"Improving confidence to encourage more women to report serious sexual crimes is key to my role as Police and Crime Commissioner. The service provided by Suffolk Rape Crisis is fundamental in this confidence building and hopefully alleviating some of the distress that this abhorrent crime causes."
Suffolk Rape Crisis' interim Director, Amy Roch, said: "Sexual violence including childhood sexual abuse can have a devastating impact across the life course for survivors and we are seeing growing demand for our therapeutic services. Around a third the people that come to Suffolk Rape Crisis self-refer demonstrating the continuing need for independent support services, and this grant from the PCC has been vital in securing our core counselling and helpline services."