Driver Clocked Doing More Than 120mph on A47
23 April 2016, 06:51 | Updated: 23 April 2016, 06:55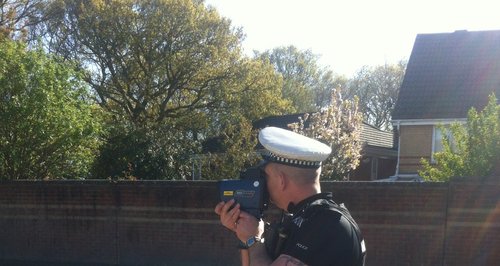 A driver has been caught doing more than 120 miles per hour on the A47 at Swaffham.
Police in Norfolk have been targeting speeding drivers all this week as part of big campaign.
Seven drivers were stopped on Thursday (April 21) for speeding after officers carried out checks on the A47. The lowest speed recorded was 90mph while the fastest was 121mph.
Officers have been speaking with people trying to highlight dangers of speeding and the consequences that driving above the limit can have through education and enforcement.
Assistant Chief Constable Sarah Hamlin, a member of the Road Casualty Reduction Partnership, said: "Speeding is one of the fatal-four behaviours that makes you more likely to be seriously injured or killed in a collision. The faster you travel, the less time you have to react to unforeseen hazards.
"We work closely with our partners all-year round to target speeding drivers and these campaigns allow us to enforce the law while also raising awareness of the dangers and educating motorists."
The Europe-wide campaign, co-ordinated by TISPOL, the European Traffic Police Network, runs until tomorrow, with increased checks and enforcement across the county and Suffolk.
Motorists caught speeding will be issued with a TOR (Traffic Offence Report) and face a fine, points on their licence or court action. Some drivers can opt to take part in a speed awareness court.