Drug Runner Jailed For Killing Norwich Man
20 May 2017, 07:18 | Updated: 20 May 2017, 07:21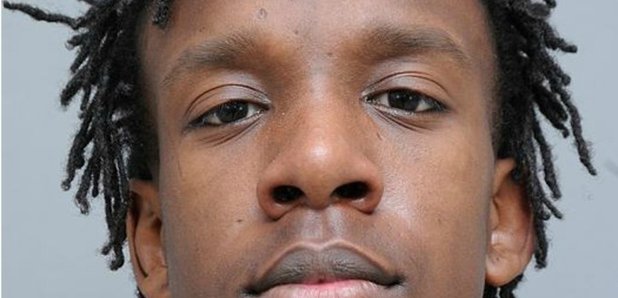 A 20-year-old drug-runner from London has been sentenced to 20 years behind bars after being found guilty of murdering a Norwich man.
Hassiem Baqir, from Howberry Road in Thornton Heath, was found guilty of murdering 38-year-old Steve Stannard at Norwich Crown Court today, Thursday 18 May 2017 after a four week trial.
Steve Stannard was found dead outside his flat in Bowers Avenue on Saturday 5 November 2016. A post mortem examination revealed he had been stabbed six times
The court heard how Baqir had travelled from London to Norwich to deal drugs from the home address of Steve Stannard in Bowers Avenue. Steve was described to the court as a Class A drug user with a chaotic lifestyle who had become involved in facilitating the dealing of drugs from his address.
It was during Baqir's visit that Steve was murdered.
On Saturday 5 November officers were alerted by ambulance crews to reports of a male who had been stabbed.
Two days later (Monday 7 November) a knife was discovered in a bin on Gresham Road. The knife was seized and tests revealed blood on the blade belonging to Steve and a DNA profile for Baqir.
Baqir was charged with the murder of Steve Stannard on Tuesday 15 November 2016.
Detective Chief Inspector Marie James Said, "Whilst we will never know the true events leading up to Steve Stannard's death, this case demonstrates the dangerous consequences drug-related crime can have.
"Steve's relationship with drugs made him a vulnerable member of the community who was easily manipulated by those wanting to transport drugs in and out of the county.
"I hope today's conviction will bring some comfort to Steve's family and our thoughts are with them at this time."
Superintendent Dave Marshall Said, "It is sad cases such as this which prompted Norfolk Constabulary to launch Operation Gravity in December last year, targeting criminals who are intent on transporting drugs into Norfolk.
"Urban criminal gangs often use violence as a fear tactic to exploit vulnerable young people and force them to carry out their work. As we can see in this case it came with the ultimate cost - someone's life.
"Norfolk police are continuing to work with partner agencies to identify those who may be vulnerable to this kind of activity and prevent them from becoming involved in the cycle of drug crime. We have so far made 171 arrests and seized thousands of pounds worth of cash and drugs.
"We remain dedicated to disrupting drug activity in Norfolk in order to prevent tragedies like this being repeated."
A spokesman for Steve's family said: "We respect the decision of the court and would like to request privacy at this time to continue to grieve as a family after the sad loss of our much loved Stevie. We will try and move on as best we can and hope that our wishes can be respected during this difficult time.