Dumper Truck Rampage
5 February 2016, 13:56 | Updated: 5 February 2016, 14:10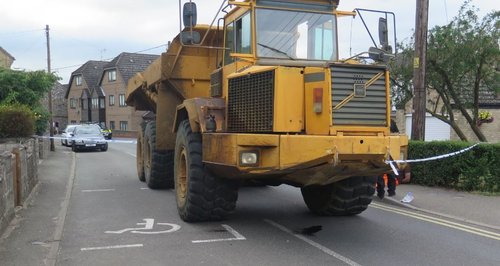 A disgruntled labourer who led police on a low-speed chase through Norfolk and Suffolk in a dumper truck has been jailed for 14 months.
Police officers were left fearing for their lives after Dad-of-one Nicholas Churchill, who was high on drugs, took the 20-tonne earth mover from his employer after complaining about its air conditioning.
The 40-year-old, from Mounts Pit Lane in Brandon, was then followed by six police cars and a helicopter for two hours over 40 miles across Norfolk and Suffolk.
In that time he reached a maximum speed of 30mph, but rammed and wrecked three patrol vehicles along the way, causing £25,000 worth of damage.
Now, Norfolk police have released footage of the chase:
Judge Anthony Bate sentenced Churchill, who pleaded guilty at an earlier hearing, to 14 months in prison. He also banned him from driving for two years.
He said: "You left a trail of destruction and damaged police vehicles in your wake. It was a shocking piece of sustained dangerous driving.''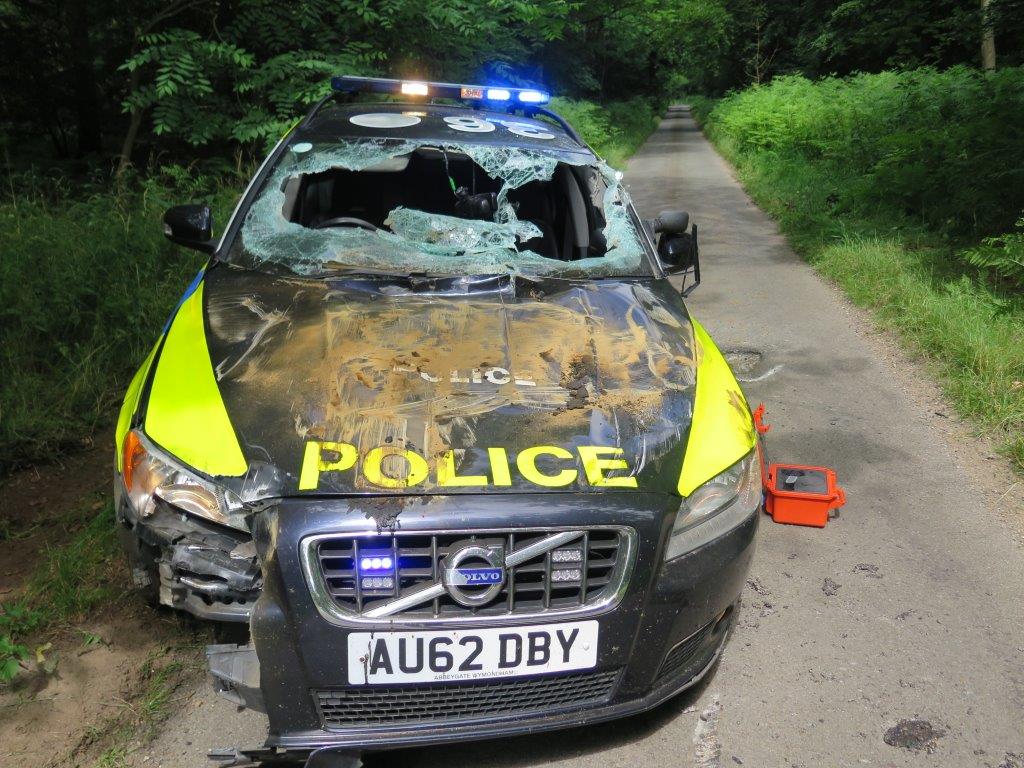 An officer who was inside one of the cars said in a statement read to the court: ``I thought I was going to die, I was petrified and never felt anything like this before in my career.
"I believe the vehicle was so large and heavy it could have driven over our police car."
A female officer involved in the pursuit said: ``In my 30 year career, I've been kicked, punched and spat at. I've never been so petrified."