E-fit Released After Bury Sex Assault
12 May 2015, 15:07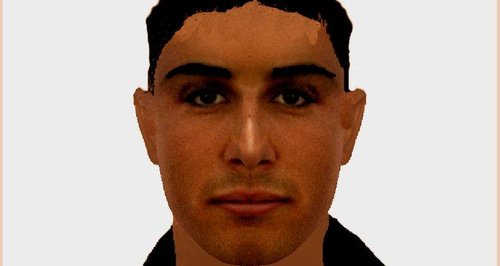 Police have released this e-fit after a woman was sexually assaulted in Bury St Edmunds yesterday.
A 25-year-old woman was followed by a man along Mount Road End who forced into a wooded area, and then attacked her.
She was left with a fractured wrist, and the attacker ran off towards the Morton Hall area through the woods.
The helicopter and dog unit were deployed to search the area and police are conducting enquiries to trace the offender.
The male offender is described as being in his late teens, between 5'8" and 5'11" tall, with dark brown coloured hair and dark eyebrows.
He was wearing a black tracksuit jacket and black tracksuit bottoms.
The offender spoke with the victim before the attack and stated that he was from Romania.
He is described as having an Eastern European accent.