East Anglia Invictus Competitors At Event Today
15 August 2018, 17:06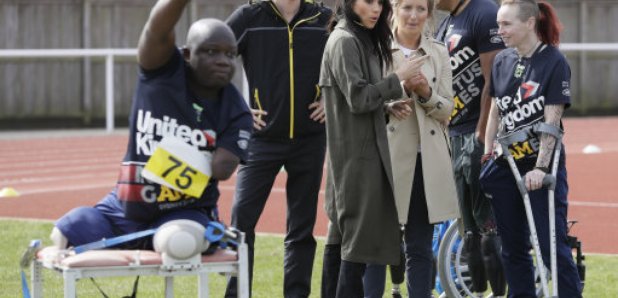 An events been held today so the families of this years Invictus competitors - can meet each other before the games in Sydney this October.

The games see wounded, injured or sick armed services personnel take part in sports events.

Naomi Adie from Holme Hale in Norfolk, is part of team UK, competing in the athletics catagory.

She served in the RAF until she was medically discharged in 2014.

The 38-year-old found coping with her injuries and leaving behind a job she loved difficult.

Combined with a lack of support during her transition from the military Naomi's personal and family life was affected.

Speaking about the 2018 Invictus Games Naomi said: "It has taken a lot of grit and determination to get where I am today. I have set myself a goal and thrown myself in; not just for me but for my daughter, so she can see mummy achieve something despite my physical limitations. I want her to see the person not the disability or injury and this journey is helping with that. I know that doing sport and physical exercise is integral to my journey for both my mind and body. It's about what it means to me and how it helps me keep fighting and not give up.''

She joins fellow competitors from East Anglia Andrew Taylor from Norwich (athletics, archery, sailing and powerlifting), Daniel Majid from Great Yarmouith (athletics, rowing and sailing) and cousins Mathew Tate (Powerlifting) and Andrew Tate (Athletics) who are both from Bury St Edmunds.