East Anglia told to get 'food savvy'
18 September 2018, 08:14 | Updated: 18 September 2018, 08:21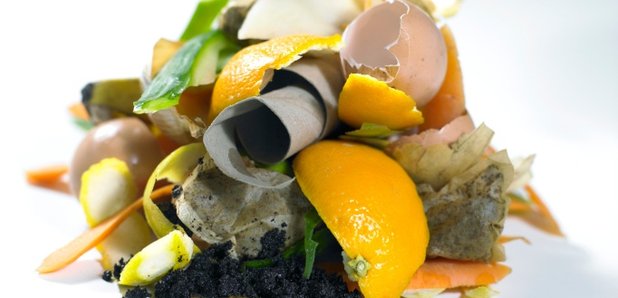 The average family in East Anglia is wasting £810 worth of edible food every year.
Norfolk and Suffolk councils have teamed up with environmental charity Hubbub to try and sort that out - by launching the Food Savvy campaign.
The initial stage will run for two years and then Food Savvy's most successful elements will be scaled up to meet the seven-year target of reducing food waste by 20% by 2025.
The campaign marks the first time Norfolk and Suffolk councils have come together on a food initiative of this scale.
They'll be helping educate people about things like date labelling and food storage dos and don'ts.

There'll be a series of sub-campaigns including a Halloween-themed 'Pumpkin Rescue' and 'Festive Freeze' at Christmas time.
A recent poll of those in Norfolk and Suffolk showed the majority (86%) are worried by food waste and 53% admit they feel guilty when they throw away food. A further 39% say they'd like help reducing the amount they waste.
Trewin Restorick, CEO of Hubbub said: "The impact food waste has on average family budgets is incredible. It's also costing councils millions and is bad news for the environment. We hope that by showing people the impact of food waste and helping them to make a positive change, the campaign will benefit not only the community and the wider environment but individual's own pockets, too. We're not talking about massive lifestyle changes - small changes really can make a big difference."
Martin Wilby, of Norfolk's Environment Transport and Development Committee said: "After the success of our own county-wide food waste initiative Plan Eat Save which launched in 2016, we're aware that people's interest in reducing food waste is growing. We're delighted to be partnering with Suffolk Councils and Hubbub so we can build further on this initiative and encourage even more people to be smarter with their food and help cut waste across the whole region."
Cllr David Bowman, Chair of the Suffolk Waste Partnership said: "Suffolk households throw away a staggering 50,000 tonnes of food every year. As a rural county producing many delicious foods and drinks, this is terrible wastage and something we must tackle. We are therefore thrilled to be launching this collaborative project with Hubbub and our colleagues at Norfolk County Council. We are also inviting local people, community groups and businesses to join us on this innovative journey that will help save families money and protect our beautiful region."