East Anglian farmers call for help after drought
4 September 2018, 08:13 | Updated: 4 September 2018, 08:17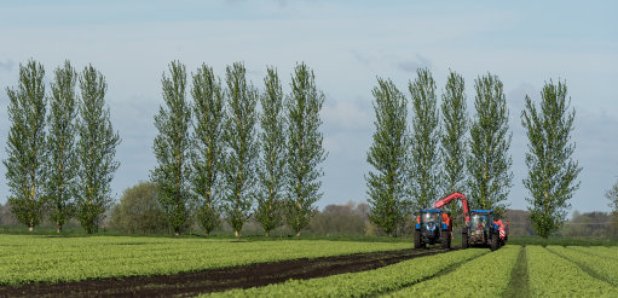 Farmers in Norfolk and Suffolk are calling on the government to help them out after the summer drought in East Anglia.
A National Farmers' Union survey of more than 600 members found that 71% have suffered a negative impact from the drought.
"Farmers in Norfolk and Suffolk have been experiencing a range of issues over the extended dry weather and drought spell through the summer," Paul Hammett, who works for the NFU in Suffolk, told Heart.
"Cash flows because of increased costs of production will be really important.
"And we're asking the government to help farmers by bringing forward any delayed payments that are due to them."
Environment Secretary Michael Gove vowed to support farmers after meeting with members of the National Farmers' Union in August.
NFU president Minette Batters said there has been "little Government action" since then.
Mrs Batters added: "We admired the Secretary of State's words of reassurance when he attended the NFU's agricultural drought summit last month, but we are yet to see meaningful assistance to farmers who have to deal with the long-term impacts of the extreme weather."
She said that governments in Scotland, Wales and elsewhere in Europe have put in place measures to assist farm businesses, but that in England "the situation is very different".
"We know the Secretary of State values British food production, but - despite the recent turn in the weather - we still need to see action," she added.
"A bit of rain does not wash the problems away."
The Department for Environment, Food and Rural Affairs said it is negotiating with the European Commission on the issue.
A spokeswoman said: "We are seeking a far more useful relaxation of EU laws for our farmers than other member states have sought.
"Allowing catch or cover crop grazing would, we expect, have limited benefit for our farmers, given the limited crop types that can be grown under current rules in the areas concerned.
"We expect further news next week on our negotiations with the European Commission to secure a much more beneficial flexibility to increase the availability of fodder resources for livestock."