Top Stories: East Anglia
15 June 2015, 06:52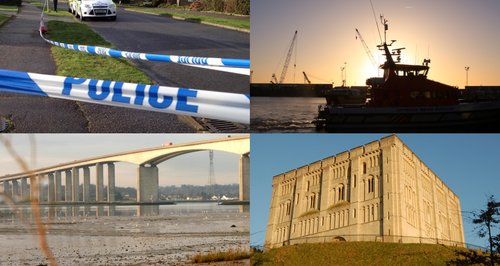 The developing stories for East Anglia.
Two Injured In Stock Car Crash
A first aiderhas needed an operation after suffering a fracture when she was hit by stock car at race near Ipswich.

It happened at Foxhall Stadium on Saturday night.

In a statement the organisers have also confirmed a forklift driver who was involved has been released from hospital after being treated for minor head injuries.
Medals Stolen In Burglary
A number of 1st World War medals and shotgun cartridges have been stolen from a home in Great Ellingham.

Someone broke into the house on Long Street on Tuesday evening.

Jewellery and hundreds of pounds in cash were also taken.
Flahsmob Helps Proposal
A special flashmob in Norwich city centre has helped a man pop the question to his girlfriend.

Josh recruited a pop rock choir to help him propose to Abbie yesterday lunchtime in front of huge crowds.
She said yes.