Elderly Ipswich Man Robbed In Own Home & Marched To Cashpoint
24 August 2018, 15:50 | Updated: 24 August 2018, 15:52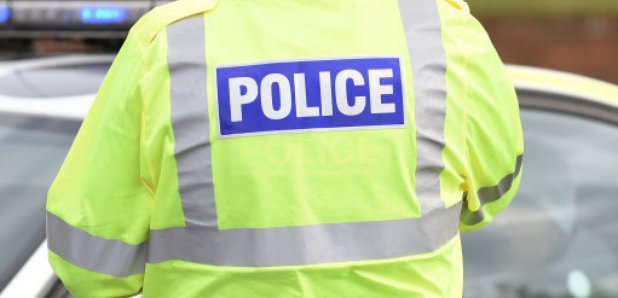 Police are appealing for witnesses after an elderly man was robbed in Ipswich.
The incident took place between 11pm on Wednesday 22 August and 1am yesterday morning, Thursday 23 August.

At some time after 11pm on Wednesday 22, a group of men knocked at a property in the Handford Road area and the resident – an elderly man - opened the door. The suspects then forced their way into a property, threatened the victim and demanded money from him.

The victim told them he did not have any cash in the house, and after spending up to an hour searching the house, the offenders then walked the victim to a cashpoint at Sainsbury's on Hadleigh Road to withdraw cash for them. They were at the cash machine between 12.30am and 12.40am.

The offenders then walked the victim back to his house, leaving at around 1am. Once they had gone the victim phoned the police and officers arrived at his address within a matter of minutes. The area was searched but the offenders were not located.

The victim was left very shaken by this incident, but was otherwise unharmed.

There were up to seven suspects, who are described as being aged between their teens to mid-20s and believed to be eastern European.

Detective Chief Inspector Jeff Yaxley said: "This was a terrifying ordeal for the victim and our officers have been working with him over the past day to gain as much information about the incident as possible. I am appealing to anyone with information about this incident to contact us without delay and assist us to find the people responsible for this cowardly crime involving a group of young males ganging up against an elderly man. I would also urge people not to answer their door to unexpected callers – especially late at night – without first trying to establish who is outside. If you do not have a viewing hole or door chain, then look out of a front window if possible and try to speak to the callers either through your door or window. A genuine caller would not insist on trying to make you open the door and you should call police immediately if you feel threatened."

Detectives are appealing for anyone who was in the area of Handford Road, London Road or Sainsbury's in Hadleigh Road, between 11pm on Wednesday 22 August and 1am on Thursday 23 August to make contact. This includes anyone driving along those roads who have dash cams fitted in their vehicle.

Anyone with information about this incident is asked to contact South CID on 101 quoting reference 48094/18 or the charity Crimestoppers anonymously on 0800 555 111.