Ex NCFC Footballer Speaks Out On Depression Battle
7 December 2017, 06:25 | Updated: 7 December 2017, 06:27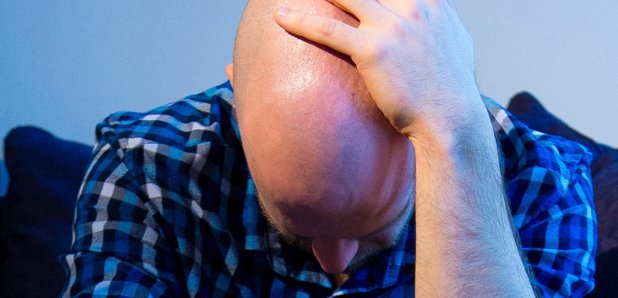 A former Norwich City professional footballer spoken about how depression pushed him to the brink of suicide last year.
Almost 12 months ago Cedric Anselin - now living in Norfolk - was close to killing himself.
The French under-21 International, who now coaches young footballers, says depression led him to contemplate taking his life multiple times a day.
After leaving Norwich City FC in 2001 his mental health got worse but he was only diagnosed with severe depression last year after suffering in silence for 14 years.
The dad-of-two is now speaking out to try and help other sportsmen and women with similar problems, supporting a Norfolk County Council campaign to reduce suicide by ensuring the information and resources are there for vulnerable people, their families and professionals.
He says: "Living with depression myself, I am very pleased to see that Norfolk County Council are prioritising suicide prevention. Depression can be a tricky subject to tackle head on, people avoid talking about it, and men in particular can often stick their heads in the sand. I can see how these resources could be really helpful for people who are worried about someone they love, they offer down to earth practical advice as well as signposting to all the organisations who offer specialist advice and support in Norfolk."
In Norfolk the number of men committing suicide is higher than UK average.
As part of its commitment to reduce suicides, Norfolk County Council have launched a series of resources to help support individuals considering ending their life. The "I am (really not) OK" 'Safety Plan Diary' and 'Keeping Safe' guides are based on advice and experiences of survivors of suicide and their families to offer practical help for individuals and professionals, as well as friends and relatives who may be concerned about somebody they know.
Available to download at www.norfolk.gov.uk/iamokay the resources offer information on how to recognise the signs that somebody may be at risk of taking their own life as well as some useful prompts to encourage individuals to open up and talk about their feelings.