Family Appeal After Man Found Collapsed In Ipswich
17 August 2018, 15:07 | Updated: 17 August 2018, 17:01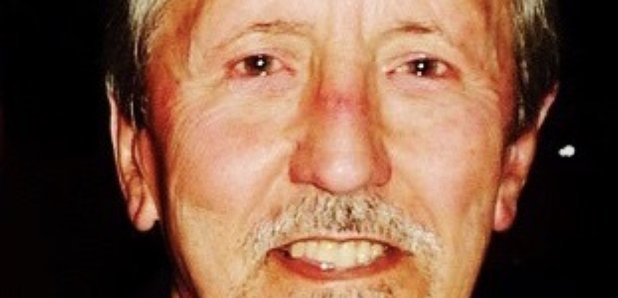 The family of a man who died after being found collapsed on the driveway of his home in Ipswich, is asking anyone with any information about what happened to him, to please contact police.
At 7.15am on Friday 20 July, Clive Wyard, aged 74, was found collapsed on his driveway in Valley Road. His property is near to the junction of Westerfield Road.

He had sustained injuries to his head and face, including black eyes, a split cleft lip, a further cut to his lip, a deep cut to his cheek and other cuts to his body. He was taken to Ipswich Hospital where he died 12 days later.

A post mortem examination was conducted on Monday 6 August and concluded that Mr Wyard died as a result of a severe head injury, having sustained a skull fracture and a bleed on the brain.

His death is being treated as unexplained and numerous enquiries have been taking place to ascertain the circumstances which resulted in him sustaining the injury which led to his death.

The investigation team now have a more accurate picture of Mr Wyard's movements in the hours prior to being discovered, which differs slightly to that which has been published previously.

Mr Wyard had been at the Royal George public house on Colchester Road in Ipswich on the evening of Thursday 19 July. It has now been established that he left that premises on foot between 12.15am and 12.20am on Friday 20 July.

He was then captured on CCTV a few minutes later walking past a property slightly further along Colchester Road, in the direction of Sidegate Lane West.

There is then further CCTV footage of him walking along Valley Road at 12.37am and at this point he had only about another 200 yards to go until he reached his home address. The entire distance from the Royal George to his home is just under one mile.
His daughter Joanne told Heart she doesn't think his injuries seem to be from an "innocent stumble and fall". She said "he had a major severe head injury, a severe fracture to his skull and then he also had.. black eyes and also a cut to his cheek and lots of cuts to his lips as well... a lot of people are making assumptions that it was just a fall, which it could still be and I'm not ruling that out, but it is information that we are after."
His other daughter Jackie told Heart "it doesn't matter, that if for whatever reason you didn't come forward before, it matters that you come forward now."
Mr Wyard is described as white, 5ft 9in tall, of medium build, with grey hair and a grey goatie beard. He was wearing jeans and a light grey zip hooded top.
Detective Chief Inspector Marie James said: "Four weeks have now passed since Mr Wyard was discovered on his driveway and we are continuing with our efforts to establish what happened to him on that night.
"We want to be able to provide his family with the answers that they deserve and so I am appealing to anyone who believes they have any information at all that could assist our investigation to come forward. This includes people who believe they know of other individuals who may have been in that area on the night in question.
"We continue to keep an open mind as to what may have taken place and are appealing to anyone who believes they saw Mr Wyard walking along Colchester Road or Valley Road, between 12.15am and 7.15am on Friday 20 July to contact us."
Anyone with information regarding Mr Wyard's movements that night and/or anyone in possession of Dash Cam or CCTV footage covering that period, are asked to contact the Major Investigation Team on 101 quoting Op Rufforth, or use the police portal which can be accessed online: https://mipp.police.uk/operation/1052 </
Alternatively contact the charity Crimestoppers anonymously on 0800 555 111 or online at www.crimestoppers-uk.org