Lawyers Of Men Charged With Hemsby Student's Murder "Concerned"
31 May 2015, 06:26 | Updated: 31 May 2015, 09:23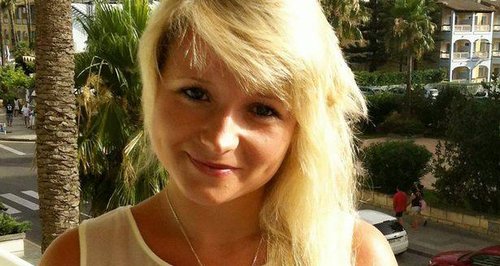 The lawyers for two men charged with murdering a student from Hemsby in Thailand, say they're "deeply concerned" that key forensic evidence isn't going to be re-examined before the trial.
23 year old Hannah Witheridge and David Miller, who was 24 and from Jersey, were killed on the island of Koh Tao last September.
Migrants Zaw Lin and Win Zaw Htun, both 21-year-old bar workers from Burma, are set to stand trial on July 8th on charges of murder and rape.
Their defence lawyers have asked for forensic evidence gathered by Thai police to be sent to independent experts but the judge in the case has said that he won't rule on the matter until the first day of the trial.

Speaking to the media, Lead lawyer Nakhon Chomphuchat said: "I am now deeply concerned at this developing situation.
"Without re-examination of this evidence by the Ministry of Justice's Central Institute of Forensic Science, the ability of the two defendants to defend themselves against the serious crimes they are charged of will be seriously impeded."
The investigation into their deaths has been affected by confusion and allegations of police incompetence.
The defendants are said to have confessed under pressure from local police shortly after the killings but have since retracted those statements.
Both of the victims' families have previously said they are keen to see the "right people" convicted.
Hannah's family recently announced they had raised enough money to attend the trial through an internet appeal.
Writing online, her sister Laura said: "The past six months have been indescribably horrific, I would never be able to expose the hell that our family has endured."