Flooding in East Anglia
13 January 2017, 13:40 | Updated: 13 January 2017, 18:46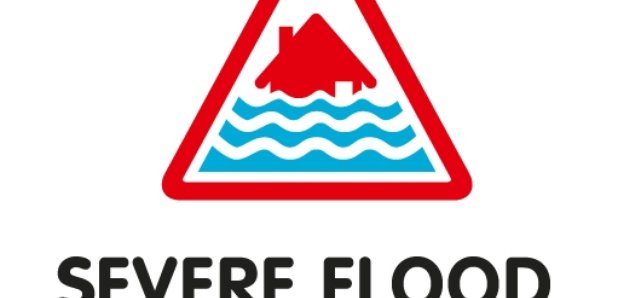 The Latest Flood advice for Norfolk and Suffolk
Norfolk
Thousands of residents are being evacuated in Great Yarmouth in response to severe flood warnings issued for high waters tonight (13 January).
More than 5,000 properties will be visited by police officers, supported by colleagues from Norfolk Fire and Rescue Service and the military.
Officers will door-knock households directly affected and provide advice on the current risks posed by high waters, expected to peak now at 9.30pm.
Where possible, residents are being advised to make alternative arrangements to stay with family or friends who do not live in affected areas.
Rest centres have also been set-up at the following locations and are now open;
Cliff Park Academy, Kennedy Avenue, Gorleston, NR31 6TA (vulnerable members of community)
Ormiston Venture Academy, Oriel Avenue, Gorleston, NR31 7JJ (media who wish to film at a rest centre are welcome to attend this centre – anyone wishing to attend should contact Alan Carr 07736 922166 first.)
Christ Church, King Street, Great Yarmouth, NR30 2HL
Anyone heading to a rest centre is asked to bring their medication with them if they require it.
Householders in Hemsby – around 20 properties – have been visited by council officers and advised of the threat of coastal erosion due to the high waters and poor weather.
Superintendent Dave Buckley, who is helping co-ordinate the multi-agency response, said: "This is a significant policing operation underlined by the numbers of properties affected.
"We understand people will be anxious but this action is necessary on the back of the latest information from the Environment Agency, which suggests the threat is significant.
"Military resources, around 200 troops, are on route will start arriving shortly to assist with the evacuation process and we also have additional police resources in place to manage this response.
A limited supply of sand and empty bags have been made available at the below locations.
Brush Quay, Gorleston
Beach Coach Station car park, Great Yarmouth
The car park at Cobholm, off Pasteur Road, close to Topps Tiles
South Quay, opposite Friars Lane, Great Yarmouth
Runham, on the corner of Runham Road and North River Road
North Norfolk
Flood warnings remain in place for the North Norfolk coast.
SUFFOLK
The Suffolk Resilience Forum is continuing to urge residents and businesses in coastal areas of Suffolk to be prepared as severe flood warnings are issued for the east coast.

Specific areas have been identified as being at high risk of flooding, which includes around 1,880 properties, and plans are underway for the evacuation of homes, businesses and other properties in those areas.

Around 9.30pm tonight there is anticipated severe flooding in the following areas:
Aldeburgh and Thorpeness
Lowestoft seafront and docks
North bank of Lake Lothing
Oulton Broad near Mutford Lock
Snape, Iken and surrounding marshland
Southwold and surrounding marshes
Rest centres will be open today in the following locations, from 2pm (Friday 13 January)
Leiston Leisure Centre Red House Lane, Leiston IP16 4LS
Water Lane Leisure Centre, Water Lane, Lowestoft NR32 2NH
Carlton Colville Community Centre, Hall Road, Carlton Colville Lowestoft NR33 8BT
There will be coach pick up points available from 2pm today at the following locations for those residents with no transport available
Aldeburgh - Community Centre - to take people to Leiston rest centre
Snape – Snape Maltings - to take people to Leiston rest centre
Lowestoft North – Lowestoft Railway station – to take people to Water Lane rest centre
Lowestoft South – South Beach Pavilion – to take people to Carlton Colville rest centre
Oulton – Nicholas Everitt Park – to take people to Carlton Colville rest centre
Southwold – Car Park by Southwold Pier shuttle bus – to take people to Carlton Colville rest centre
If you need help with transport to a rest centres or if you have any other questions relating to these flood warnings, you can call Suffolk County Council's helpline on 03456 032814, which is open now.
Police officers are visiting homes in affected areas, to provide details of local rest centres and an information leaflet.