Four Convicted In Connection With Ipswich Murder
24 July 2018, 17:10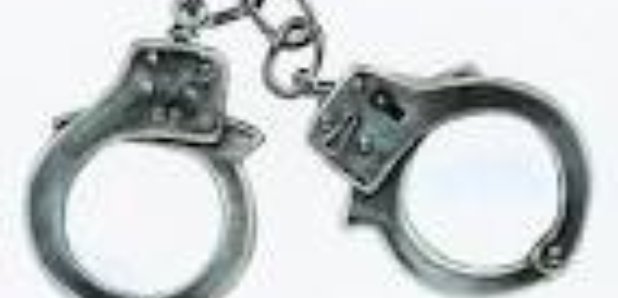 Four men have been convicted in connection with the murder of a 41-year-old man in Ipswich at the beginning of last year.
Dean Stansby, from Trimley St Mary, was fatally stabbed in Ancaster Road on the evening of Wednesday 8 February 2017.
At Ipswich Crown Court today Tuesday 24 July, four men were found guilty of murder following a 14 week trial. They are as follows:
- Tecwyn Parker, aged 48, of Downside Close, Ipswich
- Daniel Kaganda, aged 24, of north London
- Jason Ruby, aged 45, of no fixed abode in Ipswich
- Amiadul Islam, aged 25, of Caistor Park Road, east London
Mr Stansby was found by a member of the public at around 6.30pm on 8 February last year, collapsed on the ground in Ancaster Road near to the junction with Ranelagh Road.
He was taken to Ipswich Hospital for treatment, but despite the best efforts of medical staff he was pronounced deceased around an hour later. A post-mortem examination concluded that the cause of death was as a result of a stab wound to the abdomen.
A murder inquiry was launched by the Joint Norfolk and Suffolk Major Investigation Team and they immediately began to piece together Mr Stansby's last movements on the day of his death.
It transpired that he came into Ipswich to purchase drugs from a supply operation known as 'AJ and Sky', who the four defendants all worked for.
Amiadul Islam was one of the organisers of the operation in London; Kaganda was a 'runner' who, on 8 February 2017 was located within an address and controlled the drugs that were given out to be sold and received the money from the sale of those drugs; Parker and Ruby were local drug users hired to deal the drugs provided by Kaganda on the street.
Parker was sent to deal the drugs to Dean Stansby that evening, but alleged that when he met him he recognised him and thought he was going to be robbed.
He then returned to the flat where Kaganda and Ruby were and a series of phones calls took place with Islam in London.
Kaganda, Parker and Ruby then went back out together where they confronted Mr Stansby, before he was then fatally stabbed.
During the extensive investigation that followed the murder of Dean Stansby, police also uncovered a wider conspiracy to supply drugs into Ipswich by the AJ and Sky operation.
Daniel Kaganda and Amiadul Islam admitted conspiracy to supply Class A drugs prior to the murder trial.
Jason Ruby denied any involvement in the supply of Class A drugs at all, claiming he was just a user. This was not accepted by the jury who unanimously convicted him.
All four men have been remanded in custody pending a sentencing hearing which is due to take place at Ipswich Crown Court on Monday 30 July at 10.30am.
Detective Chief Inspector Caroline Millar, the Senior Investigating Officer, said: "This was an appalling crime motivated by revenge and drugs. Violent crime and knife crime is a national issue and Suffolk Constabulary are committed to tackling the issues with our partner agencies. The verdicts today, send a clear message to those people who carry knives, pedal drugs and bring misery to our communities that they can expect to be caught and brought to justice."
"Information can help us remove drugs and related violence and knife crime from our communities. If you know of suspicious activity taking place where you live please let us know and call us on the 101 number or alternatively, contact the independent charity Crimestoppers 100% anonymously on 0800 555 111 or via their anonymous online form at crimestoppers-uk.org."