Goats For Votes At The University Of East Anglia
5 February 2015, 15:57
A herd of goats is on campus at the University of East Anglia to encourage young people to vote.
Students are getting the chance to pet a goat, supplied by local farmer Sam Steggles, and hear about their voting options in the run up to the general election.
Goats for Votes is part of an unusual National Voter Day campaign by movement Bite the Ballot to encourage young people to register to vote.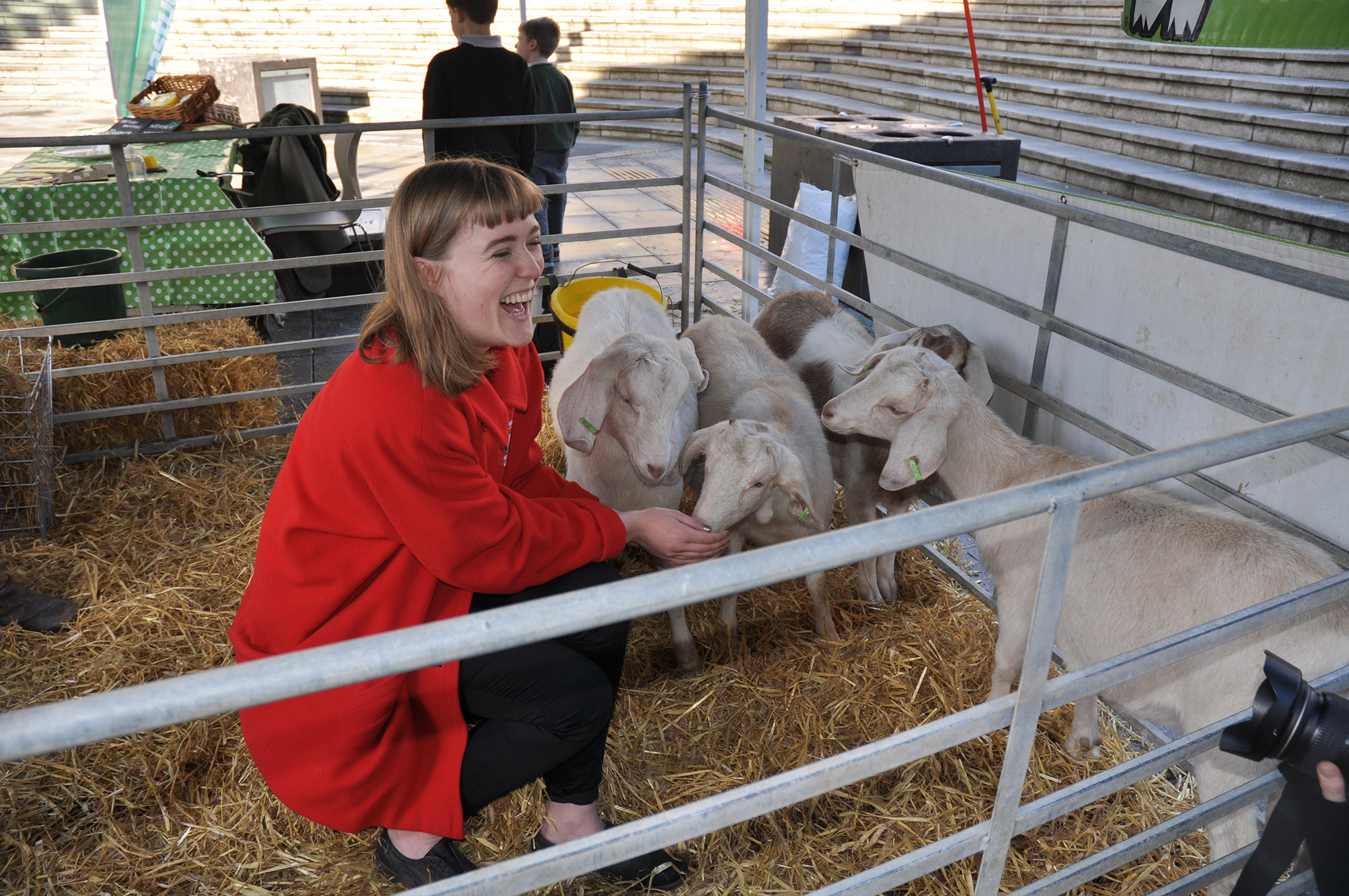 Staff and student are in the square at the campus with tablet computers to help students sign up immediately online and students will be able to have their pictures taken with the goats and try cheese from the farmer.
According to Bite the Bullet, only about half of young people in the UK are registered to vote, whereas 96% of older people are.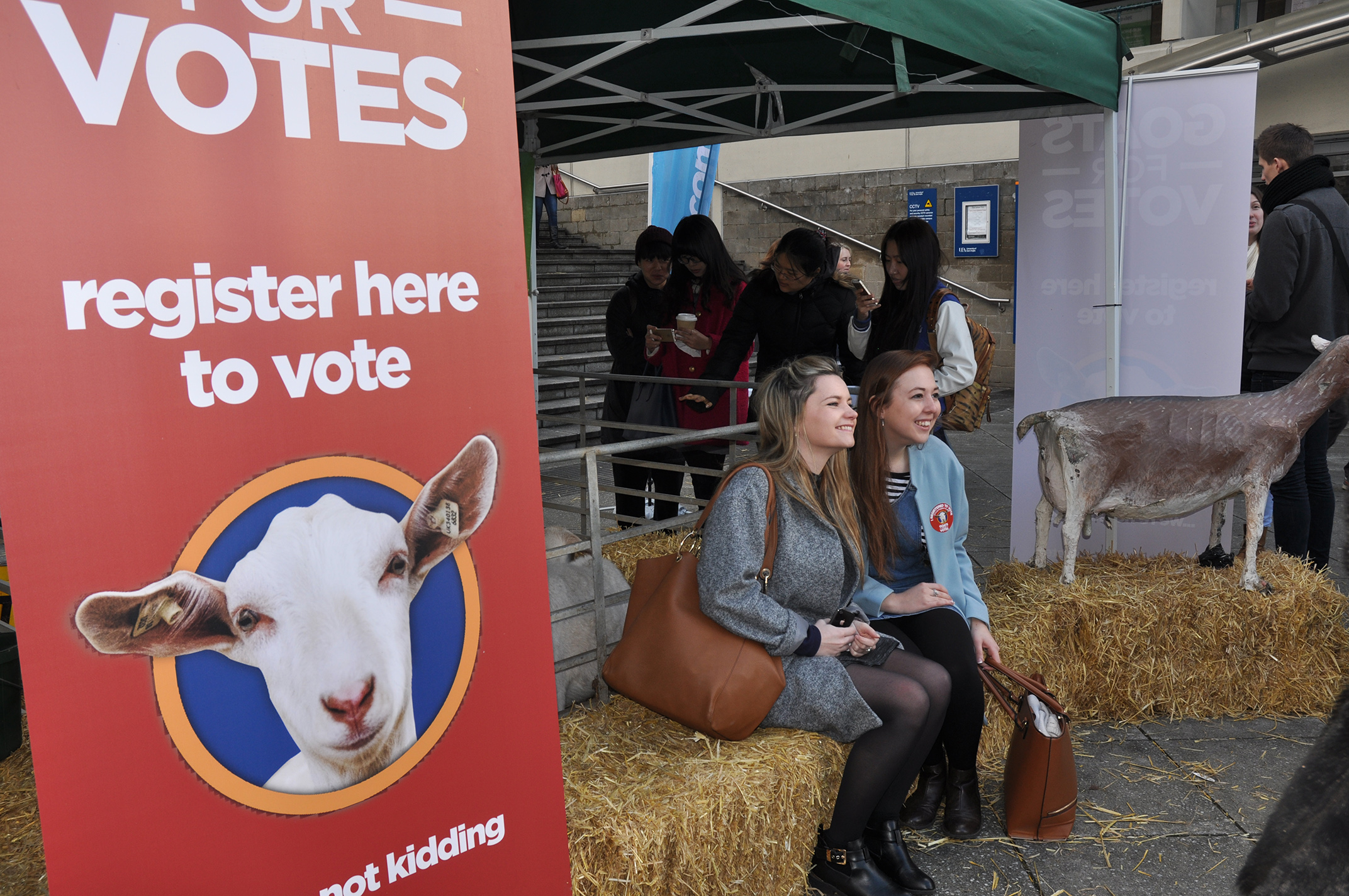 Chris Jarvis, Campaign and Democracy Officer at UUEAS, said:
"The General Election is a key moment to affect change in society, and we need to make sure students play a part in that. We racked our brains for innovative ways to inspire students to shape their future through the ballot box. What better way than goats?"