Gorleston Man Arranges Worldwide Remembrance Event
9 November 2018, 17:24 | Updated: 9 November 2018, 17:30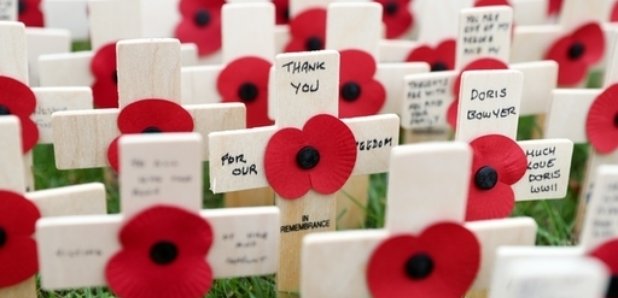 A man from Gorleston has organised a huge worldwide event to mark the centenary of the armistice.
'Battle's Over', described as a nation's tribute, has been in the planning for four years and will see hundreds of locally-organised events this Sunday to pay tribute to the First World War fallen 100 years after the conflict ended.

The events take their name from the tune that was traditionally played on pipes by the Scottish regiments at the end of a battle, called When The Battle's Over.

Pageant master Bruno Peek, 67, who co-ordinated the events, told Heart "I wanted to do a commeration that was led by the people of the world, so its from the ground upwards really, involving local communities and individuals.

"Starting off in New Zealand... the sound will travel across the world, at 6 o'clock local time in each country. Quite an amazing opportunity for people to remember those that died so tragically in World War 1."

It involves more than 13 hundred pipers - 1,000 buglers - 140 town criers and 1000 churches in the following ways:

More than 1,300 pipers around the world will play the tune at 6am on the day, from village greens and in high streets, to a lone piper in front of the Tomb Of The Unknown Warrior at Westminster Abbey in London.

As this will happen in local time starting in New Zealand.

The next element of the tribute will not be until the evening when more than 1,000 buglers will play The Last Post at individual First World War beacon sites at 6.55pm, and the beacons will be lit at 7pm to signify the light that came out of the darkness of war.

More than 140 town criers will then undertake A Cry For Peace Around The World at 7.05pm, and more than 1,000 churches will ring their bells as a finale to the day.