Gorleston Man Jailed For Life For Murdering Ex Wife
1 May 2015, 15:09 | Updated: 1 May 2015, 15:29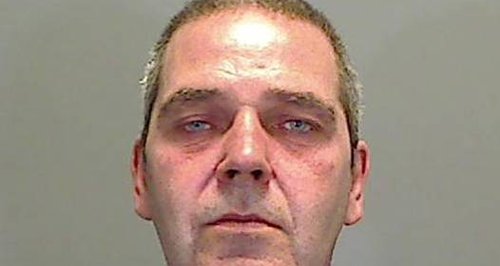 A man from Gorleston, who murdered his ex wife after finding out she was using dating websites, has been jailed for life with a minimum of 16 years.
51-year-old Barry McCarthy stabbed Lorna McCarthy 14 times at the home they still shared in Sussex Road on 28th September last year (2014).
At his trial last month, Norwich Crown Court heard how McCarthy killed Lorna, who was 50, after he discovered she had been using dating websites following their separation in May 2014. The former couple had stayed living together following the split but slept in separate bedrooms.
When McCarthy confronted Lorna about her use of dating websites she agreed to close them down. However, during a night out with friends on Saturday 27 September, McCarthy called Lorna and the pair argued over the phone. Lorna returned home at around 3am that morning (Sunday 28 September) and sent a number of text messages to friends and family stating McCarthy had smashed up her laptop computer. She also sent a text to her daughter at 4.15am stating: "I'm out in Norwich tomorrow from midday but if I have not messaged you by then please call the police. I'm quite serious as I really don't know what he is capable of these days." Lorna's daughter never received that text.
At around 1.30pm on the Sunday (28 September), McCarthy went to Gorleston police station where he used the public phone outside the station to call a police operator saying that he had killed his wife.
He then confirmed to officers at the station that he had killed his wife at 5am because she had been on online dating sites.
McCarthy was arrested on suspicion of murder and police officers attended the property in Sussex Road where they found the body of Lorna McCarthy in the back bedroom. She had been stabbed 14 times and a post mortem examination later revealed she had died from a stab wound to the heart.
McCarthy was found guilty of murder on Friday 27th March and today (1st May) a judge at King's Lynn Magistrates' Court sentenced him to serve a minimum of 16 years in prison.
Detective Chief Inspector Paul Durham said: "The sentence today reflects the severity of what was a horrific and brutal attack on a woman in her own home by a man she had spent 25 years of her life with. My thoughts are with Lorna's family and friends in the hope that today's verdict will not only bring them comfort but will also help them start to try and rebuild their lives following Lorna's tragic death."