Gorleston tragedy: toddler named
3 July 2018, 06:06 | Updated: 3 July 2018, 07:05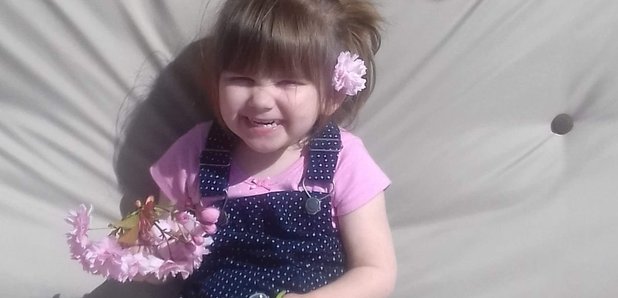 The three year old girl who died after being flung from an inflatable trampoline on Gorleston beach on Sunday has been named as Ava-May Littleboy.
The youngster had been at the beach with her mother.
In a statement issued by Norfolk Constabulary, her family said: "She was not your ordinary little girl, as anyone she met, she would leave a lasting impression on.
"Anyone that met her would not want to forget her. Her infectious laugh and smile could light up even the darkest of rooms."
The incident has led to calls for the Government to consider a temporary ban on inflatables in public spaces.
Police said witnesses reported hearing a "loud bang" before the inflatable "apparently burst" at the seaside site.
The Prime Minister's official spokesman said: "It is a terrible accident and a tragic loss of life.
"HSE are looking into it, they are the right people to do so. We need to wait for that investigation to be completed."
Superintendent Roger Wiltshire, of Norfolk Police, said the incident was "just unimaginable".
"I'm a dad myself and you just can't imagine what they would be going through," he said.
"You come to a seaside town like Great Yarmouth and Gorleston for a day out, don't you, and as a dad, you know, we've spent many hours standing by a bouncy castle watching the kids jump up and down."
He said the attraction was licensed, and the local authority was conducting checks on others following the incident.
A Home Office post-mortem examination was due to take place on Monday to determine the cause of Ava-May's death.