Great Yarmouth Convicted Of Historic Murder Of Stepson
1 December 2017, 12:08 | Updated: 1 December 2017, 12:12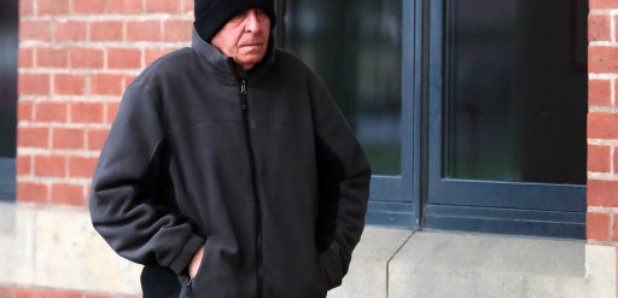 A man from Great Yarmouth has been convcited of murdering his toddler stepson in the 1960s.
David Dearlove was seen attacking 19-month-old Paul Booth in 1968 by the little boy's brother Peter, then aged just three, when he crept downstairs for a drink.
He swung him by his ankles and hit his head against a fireplace, before lying about it for nearly 50 years.
The 71-year-old had denied killing the toddler at the family home in Stockton.
He had told a jury at Teesside Crown Court that the boy had suffered a fatal head injury by falling out of bed.
He showed no visible reaction to news of his conviction, but gasps were heard from the public gallery where members of his family were sitting.
A baby doll was used in court as a graphic piece of evidence, marked with blue pen to show the bruises and burns found on Paul's body.
He had bruises on his feet and around his neck - not the usual places a small child would hurt themselves accidentally in play.
Home Office pathologist Mark Egan used the doll to show how he thought Paul could have died by swinging the doll by the ankles and banging its head on the surface of the witness box, leading some of the 10 women and two men on the jury to cry.
Dr Egan told Teesside Crown Court he believed it would have taken separate blows to cause the"z-shaped" skull fracture on the side of Paul's head.
Dearlove had claimed the child must have injured himself falling out of bed onto the concrete floor which is what he told police in 1968 but when he was arrested in 2015 he said Paul had collapsed when he was downstairs in the living room.
He explained he changed his story in 2015 because he had forgotten the events of 1968 and insisted to the jury that the toddler's fatal fall did happen in the bedroom.
The jury heard expert evidence that the array of injuries on Paul's body indicated they were not accidental, but were caused by someone in the house.