Great Yarmouth Market New Click & Collect Service
5 September 2018, 16:22 | Updated: 5 September 2018, 16:25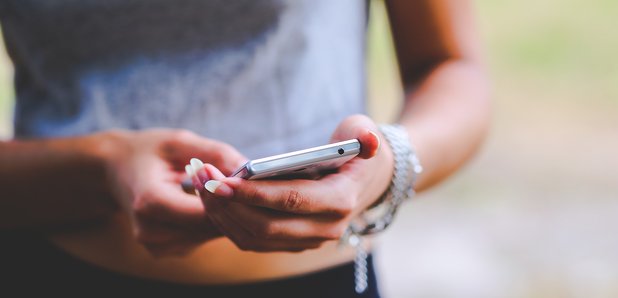 Great Yarmouth market is stepping into the future with the launch of a new click and collect service that allows shoppers to buy from stalls online.
It allows people to shop from Great Yarmouth's market stalls online via the ShopAppy website, and it is part of the EU-funded Go Trade initiative that aims to revitalise nine traditional markets across England and France, supporting footfall and the overall offer.
Great Yarmouth is piloting this market version of ShopAppy on behalf of the other English partners involved in the wider project, which is funded from the EU-funded Interreg France (Channel) England Programme, with additional support coming from local partners.
The simple-to-use online platform allows customers to browse and choose products from a variety of the town's market traders, pay for them in one transaction then arrange a convenient time and location to collect them. The collection can be made either directly from the market stall(s) or from a central collection point that will remain open later than the market. In this case The Market Tavern, located close to the market on the Market Place, has been chosen allowing customers to pick up their items after work and enjoy a free coffee or soft drink at the same time.
The aim of the click and collect facility is to give Great Yarmouth market traders the same opportunities to appeal to an ever-growing number of consumers choosing to do their shopping online in the same way that supermarkets and many high street shops now do. Shoppers can order up to two weeks in advance or up to 12pm on the same day before collecting their purchases.
Jonathan Newman of the Great Yarmouth Town Centre Partnership, which is running the pilot as a Go Trade project partner, said "Developing a click and collect service for markets is a key part of the Go Trade initiative and the existing ShopAppy platform has allowed us to pilot the service in Great Yarmouth sooner than we would otherwise have been able to. Experience in other towns has shown that the traders benefit not just from additional sales but from extra footfall as potential customers can explore online the wide range of goods and fresh produce that the market has to offer before coming to town. "
Cllr Graham Plant, leader of Great Yarmouth Borough Council, which is also a Go Trade project partner, said: "This exciting cross-Channel project supports the council's wider work, through the Town Centre Initiative, to enhance the town centre as a destination where more people choose to live, work, invest and spend their leisure time and money.
"I am pleased that Great Yarmouth is piloting the Click and Collect service, which will assist with bringing the market into the 21st century, helping to improve the shopper experience and also offering market traders the opportunity to access more customers."
The ShopAppy website was developed two years ago to support independent shops in Yorkshire and more recently launched in Breckland's market towns including Swaffham and Dereham.
The Founder of ShopAppy, Jackie Mulligan said "I'm delighted to see ShopAppy launching in Great Yarmouth as part of the Go Trade initiative. It's the perfect fit for the town's market and it's a solution for online shoppers to more easily spend locally. The app and website is simple to use, so anyone can browse and buy from the market at any time of day and click and collect after hours. It's convenience with a local conscience and we hope it helps more customers to see what they have on offer in town."