Great Yarmouth Tesco Closed After 'Threats' Made
6 March 2015, 17:09 | Updated: 6 March 2015, 18:30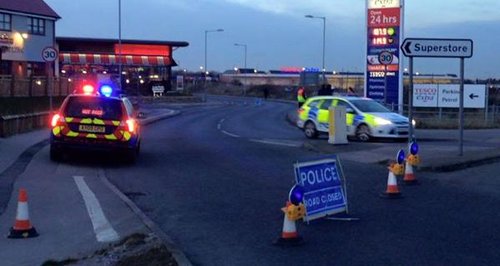 The Tesco Extra in Great Yarmouth has been evacuated by police after someone rang the store and made a threat.
It's currently shut and businesses nearby have told Heart a 200 metre cordon has been set up around the store on Pasteur Road.
A fire alarm went off at around 4pm and all staff and customers have been moved off site and down the road to B&Q.
Its Duty Manager told Heart: "We have invited all the staff into our store to keep warm. They're currently inside B&Q and the police have set up a little office upstairs in our training room."
Tesco tell us it's now a police matter and the store will remain shut until it can safely be reopened.
Police have asked people living in the area not to travel to the store.