Great Yarmouth's Winter Gardens could return
29 October 2018, 10:16 | Updated: 29 October 2018, 10:18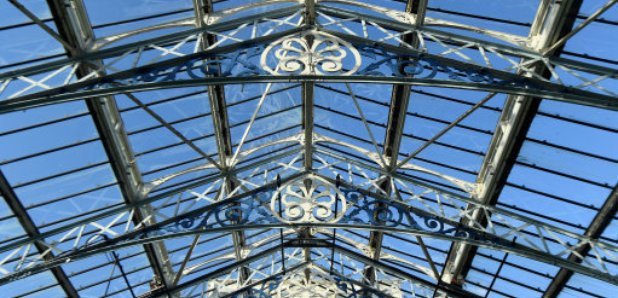 Great Yarmouth council is seeking an investor and operator to run the UK's last surviving seaside Victorian cast iron and glass winter gardens as a tourist attraction.
The Grade II*-listed Winter Gardens was listed as one of the UK's 10 most endangered buildings in 2018 by the Victorian Society, and it has been closed since 2008.
It was built in Torquay, Devon, between 1878 and 1881 then dismantled in sections and transported by barge to Norfolk in 1904.
The structure was re-erected by Wellington Pier in the resort's Golden Mile and not a single pane of glass was broken in the removal, it is said.
Its pyramidal roof stands 83ft high above the west end.
Originally used to house plant life, the structure has also served as a roller skating rink, concert hall, children's amusement venue and even a German beer garden over the years.
Great Yarmouth Borough Council is seeking an investor or an operator, or even both to restore the Winter Gardens as a temperate plant house or for another suitable use.
The Heritage Lottery Fund has recognised the Winter Gardens as an iconic building at risk and has indicated that funds would be available for repairs with a suitable operator on board.
Graham Plant and Trevor Wainwright, the council's political group leaders, said: "The Winter Gardens represents an exciting and rare opportunity to get involved in breathing new life into a rare-surviving historic icon of the British seaside, and we would love to hear from representatives of any organisations interested in visiting and investing in the building and discussing the possibilities."