Hadleigh Councillor Plans To Do The Job From USA
11 March 2015, 14:17 | Updated: 11 March 2015, 15:17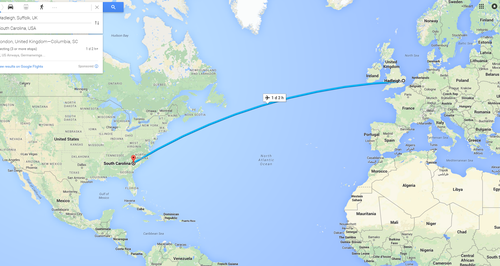 Suffolk's County Councillor for Hadleigh, Brian Riley, is set to move to South Carolina, but doesn't plan to step down from his role.
A former Conservative member of Suffolk Council has announced he'll soon be living in the US - but will keep doing his job 4,000 miles away.
He says in the age of emails and Skype, the distance shouldn't be a problem.
He'd be entitled to keep his £10,000 a year licence, and so long as he keeps up to date with work and makes a meeting in Suffolk once every six months, there's nothing anyone can do to stop him from emigrating.
The Leader of Suffolk County Council, Mark Bee is hoping to persuade Mr Riley to step down from his role.
He told Heart: "I have asked Brian for an urgent meeting to discuss his situation.
"He has been suspended by the Council's Conservative Group.
"I believe his proposed move to another country prevents him from serving the community he is expected to represent.
"Local, regular contact with constituents is a vital part of the role of a county councillor and moving 4,000 miles would clearly prevent this from happening."