Hedgehog Volunteer Needed In Ipswich!
16 January 2018, 12:08 | Updated: 16 January 2018, 12:10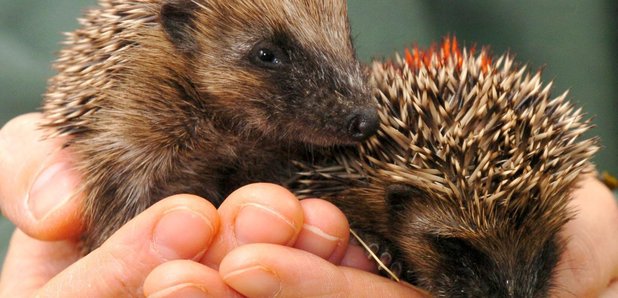 A hedgehog researcher is needed to help make Ipswich the friendliest town for the little animals!
Suffolk Wildlife Trust is looking for an enthusiastic voluntary intern to join its initiative in a rare opportunity to work at the cutting-edge of research that will help scientists understand more about the needs of hedgehogs in towns and cities.
The intern will assist with a research project aiming to estimate hedgehog population density at a designated study site in central Ipswich and the data collected will form part of a larger, UK-wide study. The intern will work alongside Ipswich Hedgehog Officer, Ali North and within Suffolk Wildlife Trust's conservation team.
Initially, the intern will work with Ali to identify suitable field sites (gardens), for inclusion in the study. Then, from April 1 they will form part of a research team carrying out two weeks' of night-time surveys (11pm - 4pm). Keeping the hours of a hedgehog is not for the faint-hearted, but will offer a fascinating insight into their nocturnal habits. Night surveys will provide an opportunity for the intern to learn how to detect hedgehogs using torchlight and radio tracking. Camera traps, where motion triggers recording, will be used to support tracking activity, with captured footage forming an important part of the research.
Ali said: "The internship is perfect for somebody looking to gain experience in the conservation sector, or for someone with a genuine interest in wildlife research and conservation. I'm looking for somebody who's really positive and friendly as the role requires working closely with residents to monitor hedgehog activity."
The successful applicant will gain skills in conservation research, science communication and hedgehog survey techniques. They will also become familiar with the use of camera traps for scientific study and there may be the opportunity to assist with public events and activities. All of which are valuable workplace skills in the conservation sector.
Applications should be made via the Trust's website and submitted by Monday 5 February.