Help for disabled rail users in East Anglia
28 September 2018, 09:17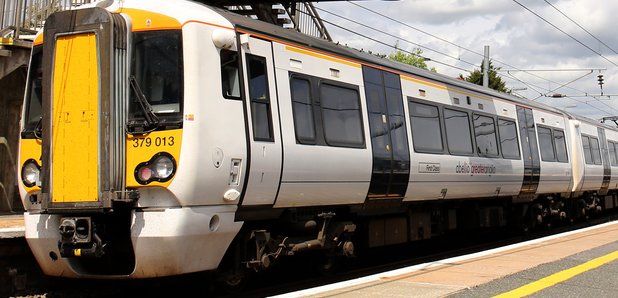 An app designed to improve rail journeys for disabled passengers is on its way to East Anglia.
Customers will be able to book, change and cancel help quickly - at the moment it takes up to 40 minutes over the phone.
The app is called Passenger Assist, and will let users use their smartphone to directly communicate with railway staff.
Currently staff at stations get a printed list of booked assistance each morning, which means when plans change - for example if a train is delayed - there's no way to update the list and staff can end up in the wrong place at the wrong time.
The app will also allow customers to store information about themselves on a profile, making recurring bookings quicker and easier.
It's due to be launched nationally next year.
Hollie Brooks is a disabled passenger. Just a few weeks ago, she arrived to find her pre-booked disabled seat on a train from Norwich to Essex taken up with a catering trolley instead.
"The app that Greater Anglia are going to be releasing that helps disabled passengers really gives me some hope, not just for people in East Anglia, but people all across the country where I genuinely think this should probably be rolled out as mandatory," she told Heart.
"I really hope that this app will help disabled passengers.
"My concern is that A) It's not going to be released fully until April 2019, so people do have to go through a lot of hardship until then, and B) I hope that platform staff can cope, because I know that they are busy at the best of times, so this should hopefully be considered into their workflow.
"The fact that the app is going to be able to track disabled passengers on their journey, so that platform staff can know their updates - know if they're running late for example - is a real bonus. Platform staff just don't seem to be equipped. I really hope that the app will also take away the lack of spontaneity that disabled passengers like myself have.
"I really hope that the app will also benefit passengers who have mental health probems, whether that's depression, anxiety or anything like that. For disabled passengers anxiety is a huge issue, I know it is for me - every single journey I make I end up having a panic attack.
"The bonus is that Greater Anglia are addressing the needs of disabled passengers, and I think it's a positive thing that they are trying something.
"If it doesn't work, it doesn't work, and I will forever credit them for gving this a go. If it does work out I really hope to see this rolled out across all the UK as a mandatory app that rail companies have to have in place."