Hemsby residents criticise council
20 July 2018, 09:25 | Updated: 20 July 2018, 09:29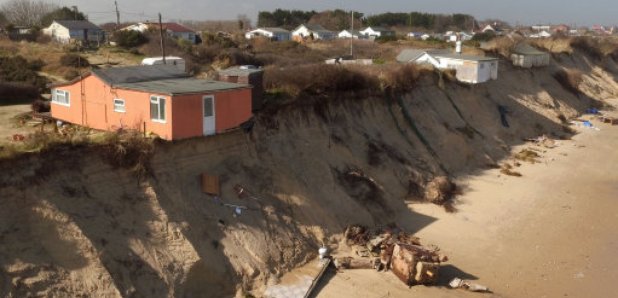 People in Hemsby, whose houses are threatened by the disappearing coastline, have hit out at the Borough Council.
They dismissed yesterday's open event in the town to present the options available to protect the Marrams as "just more studies that haven't told them anything".
Several houses there slipped into the sea during storm surges earlier this year.
"I'm not being funny but other people who come here from other countries - they'll re-house them and everything else," one of the residents told Heart.
"What about us? Who have worked here, lived here all our lives.
"They're our homes they're talking about.
"They're not helping us.
"They just keep coming back with these surveys - what will work, what wouldn't work.
"But that isn't any good to us.
"We want to know here and now when they're going to do something, not in ten years' time, because half of us won't even be here in ten years' time - our houses will be gone."
Carl Smith, from Hemsby Borough Council, admitted he doesn't know when coastal defences there will be strengthened.
"I honestly can't make that decision.
"Obviously you've heard there could be a timescale any time between three to five years - it might be sooner."
But one campaign group - called Save Hemsby Coastline - thinks the talks yesterday afternoon were positive.
"This is the first real positive thing we've had in five years," said Lorna, who's from the group.
"We've had council support but we needed bigger support, we needed the reports to come out - which is big money - we can't provide these reports.
"It's here, and now we've got something to move forward from."
The plans to protect Hemsby's coastline could cost up to £40 million.