High Court Blocks Lauri Love Extradition
5 February 2018, 14:28 | Updated: 5 February 2018, 14:31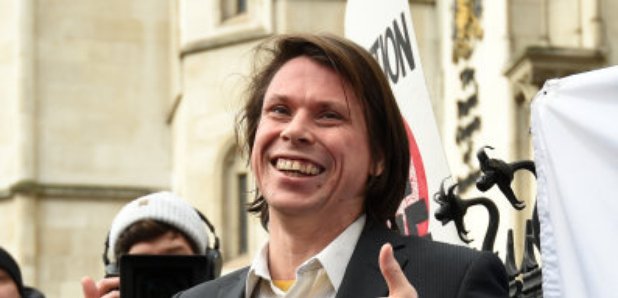 Alleged computer hacker Lauri Love from Newmarket, Suffolk, has won his appeal against extradition to the US, but now faces prosecution in the UK.
The 32-year-old is alleged to have stolen huge amounts of data from US agencies, including the Federal Reserve, the US army, the defence department, Nasa and the FBI in online attacks in 2012 and 2013 and authorities in America have been fighting for Mr Love to face trial on charges of cyber-hacking, which lawyers have said could mean a sentence of up to 99 years in prison if he's found guilty.
But Mr Love, who suffers from Asperger's syndrome, argued he'd be a suicide risk if he was moved to the US and should face the charges here instead.
Two High Court judges in London ruled today that he will not be sent to the US, but when allowing his extradition challenge they said: "We emphasise however that it would not be oppressive to prosecute Mr Love in England for the offences alleged against him. Far from it."
They said: "The CPS must now bend its endeavours to his prosecution, with the assistance to be expected from the authorities in the United States, recognising the gravity of the allegations in this case, and the harm done to the victims."
The judges said that, if proven, "these are serious offences indeed".
After the ruling, Mr Love, speaking outside court, said: "This decision is important for the appropriate administration of criminal justice and also for the humanitarian accommodation of people whose brains work differently."